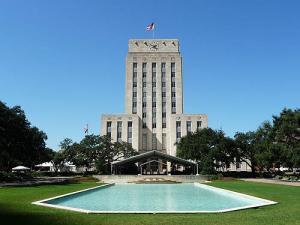 When you stand before the appeals court and protest the property tax bill and the appraised value of your property, there are several things you can do to win your case.
#1 – Document everything.
When you make your case and argue against the property tax amount, you need to be able to back up your claims. You can do this with photos, written records, and other documentation that proves your point. Take photos of damage to your home or eye sores in the area. Keep records of problems you have with neighbors. Print reports that show the appraised value of the homes in your area.
These documents can really help you argue your case and can be very influential in winning your case.
#2 – Practice Good Communication.
When you are presenting your case you need to communicate clearly and effectively in order to win the case. The appeals committee will take what you say and how you present the findings and use that to help determine the legitimacy of your claim. When you can communicate clearly and present your case, you stand a better chance of winning the appeal and getting the property tax bill lowered.
#3 – Prepare for the Deadline Ahead of time.
The deadline for Houston, Texas appeals is May 15th. So in order to make the most of your time to prepare for the case, you need to start preparing for it as early as possible. Scrambling at the last minute to gather information and evidence and throwing together your appeal a few days before the hearing is not the way to go. You can win your case and win the appeal if you are able to discipline yourself and invest the necessary time to plan, develop, and increase the chances of you succeeding.
#4 – Repetitive Increases Can Help Your Case
If you take the records of the taxes you have paid in the past, you can use that to your advantage in the appeal process. The Houston, Texas area has been bracing for continued increases in property taxes, and when you can show that these taxes have increased at rapid rates, it can help your case. As the Harris County Appraisal District concluded: In 2013, property taxes in Houston increased for about 30 percent of homeowners.
This year, nearly 75 percent of homeowners will be receiving a Notice of Appraised Value increase. Armed with statistics like these you can make a strong case that no property owner can endure these types of increases when the actual value of the home has not changed much at all.
#5 – You Can Bet on Delays on the Part of Officials
Many times, the property owners are faced with delays from the very get go and do not get their tax bills and appraised property value reports in a timely manner. Houston, Texas has also had their share of troubles just getting tax information to the property owners on time. ABC Local news ran a story recently that brought to light an interesting fact- as many as 300,000 property owners are filing protests for the proposed taxes, and many of these are doing so because they did not receive their notices on time and when they did finally receive them, they felt they were grossly off on the proposed values.
If you are in such a situation, then you will need to consider bringing this up in your appeal and stressing how hard it is to stay ahead of the game when information is not given to you in the timely manner that is required.
If you still have doubts about winning your appeal, contact O'Connor today. One of our property tax experts will answer any concerns or questions you may have!