Not Received Your Harris County Property
Tax Notice Yet?
Not to worry; you've got 30 days after you receive it
to appeal your 2018 property value!
ENROLL TODAY In the Property Tax Protection Program™
Your property taxes will be aggressively appealed every year by the #1 property tax firm in the country. If your taxes are not reduced you PAY NOTHING,
and a portion of the tax savings is the only fee you pay when your taxes are reduced! Many FREE benefits come with enrollment.
Harris County Appraisal District (HCAD) is running behind on sending out 2018 property tax notices. Call it the "Harvey Effect," but as of May 18th, over 175,000 notices had not been mailed. If you're affected, the new May 15th deadline is likely not an issue; you've got 30 days after you receive it to appeal your property taxes.
Why is this important to you? After sitting through several days of the Appraisal Review Board (ARB) hearings, we've seen that HCAD and the ARB are paying no attention to how Harvey flooding affected homeowners and their property values.
Here are 4 reasons you should enroll in the Property Tax Protection Program™ NOW:
It's not too late to protect your property taxes since you're receiving your notice after the May 15th deadline.
Ensure you never miss another deadline again.
Harvey flooded property owners are likely eligible to appeal property taxes after the deadline due to the gross over-valuation (tax code sec. 2525d)
Help your neighbors out by appealing your value too.
Who Should Enroll Now In The Property Tax Protection Program™?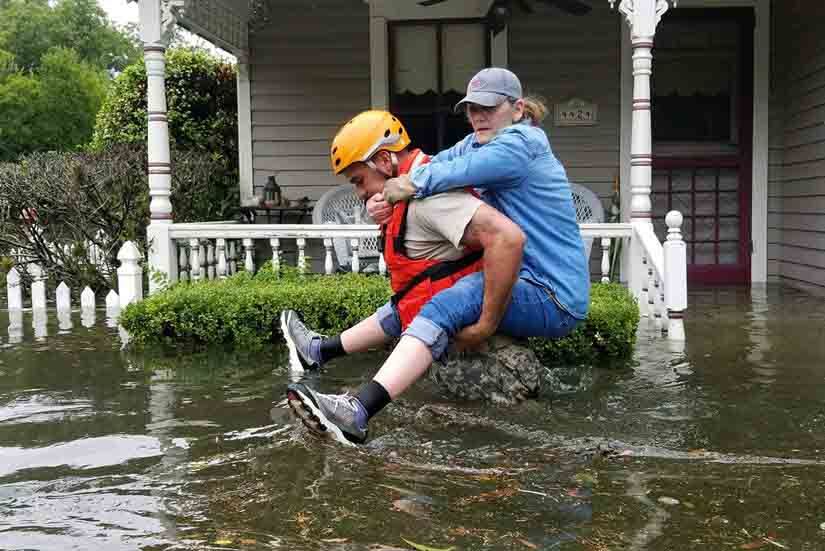 1. Property Owners Flooded By Harvey
If your property was flooded by Harvey, your county tax bill is likely based on your pre-flood property value. You have a right to file a substantial error appeal between now and January 31, 2019 for your 2018 property taxes. It's estimated over 2/3 of flooded properties are grossly overvalued.
2. The County Sent Your Tax Bill Out Late
Check the noticed date on your value notice. You have 30 days past this date to appeal your 2018 property taxes even if that date is PAST the May 15th Deadline.
3. You Own A Residential Or Commercial Property And Missed The May 15th Deadline
If you missed the May 15th deadline to appeal your residential or commercial property, you may ENROLL NOW to GUARANTEE you never miss another appeal deadline.
More Reasons To Enroll Now And Stop Paying High Property Taxes
1. COUNTY APPRAISAL DISTRICTS NEED YOUR HELP!!!
Appraisal districts get a bad rap because most property values are incorrect, and property owners pay higher taxes. The truth is there are over 19 Million parcels in Texas and only about 1,400 county appraisers. It's impossible for the county to produce reliable property values with these odds. APPEALING HELPS THE COUNTY APPRAISAL DISTRICTS correct unreliable valuations and prevent property owners from overpaying.
2. THE PROPERTY TAX PROTECTION PROGRAM IS A NO RISK PROGRAM
FREE, FAST AND EASY to ENROLL
Your Property is appealed EVERY YEAR by the #1 Tax firm in Texas
NO REDUCTION – NO FEE There's never a fee if your taxes are not reduced!
Members get a FREE client portal to manage and track all appeals
Membership comes with FREE access to newsletters and video tax tips
Property owners seeking to enroll in the
Property Tax Protection Program™
A few words from some of our
Trusted Clients.
"I don't know how you did it, but I am impressed. I signed up with you for the first time this year. I appealed my own tax appraisal last year and although not satisfied, managed to get HCAD to reduce my appraisal by $26,600. This year, I thought whatever you could do would be gravy. Well, you got HCAD to reduce it by $40,400! I will gleefully pay your bill when I receive it. You are awesome! Thanks so much for your representation."
"The hearing results thrilled me! I must convey my deep gratitude to your firm on the superb job you have done representing us!! I tried to do this appeal a few years ago with a friend who is a realtor. We didn't have the clout. You do, and you use it for the good, for the relief of the overburdened taxpayer. I applaud your work and I will pass the word on to family and friends."
"Finally, a program that protects homeowners! It was easy to enroll in The Property Tax Enrollment Program. The added benefits and my secure property portal with 24/7 is great. Overpaying property taxes is one less thing I need to worry about now!"
"I wanted to give you a word of thanks for the job you did. With little time to appeal my valuation myself, your service was outstanding, from the questions I had on the phone to the final results."