The real estate market of Houston has beaten the existing sales record, even after the devastating effects of Harvey. Damage caused by Harvey is substantially high, but the Houston housing market did not lose its steam. The housing market has recorded a significant increase of 3.5 percent compared to last year's sales record. This is totally unexpected after the upsetting effects of Harvey.
While many people are still trying to repair the damages, Houston realtors are seeing an unexpected massive rebound in the housing market unlike any rebound in past decades.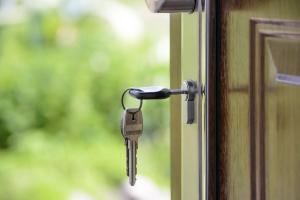 Looking at the 2017 sales record of Houston's housing market, it shows that buyers closed on nearly 79150 single family homes in the Houston area,  representing almost $23 billion in sales as reported by the Houston Realtors Association. This increase inflated the median price by 3.8 percent to $229,900. This is the first time for the Houston housing market to break a sales record after such a damaging natural calamity.
No one in the Houston real estate market imagined that 2017 would be the new record-setting year after the harsh effects of Harvey. In a statement given by the HAR chair Kenya Burrell-VanWormer, she reports, "It is evident that many people are tirelessly working to rebuild their life after Harvey … overall, this clearly illustrates the unbelievable flexibility of Houstonians, who are responsible for the bright economy of Houston. The Houston real estate sector which is greatly affected is back to its form with even greater energy, and this is a proud moment for the realtors in Texas."