A lot of property owners express concern about the status of their taxes and properties. That is why it's important to know when property taxes are due and when it's considered delinquent.
Yes, there can be delinquent taxes, and that is on the delinquent tax bill. The Reformed Property Tax Code of Texas updated its delinquent tax bill with the delinquent tax suit.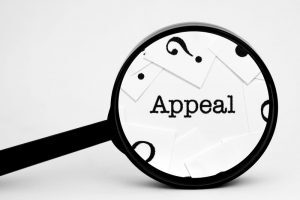 How can you avoid this? The article talks about what you need to know about section 42.081 of the Texas Tax Code.
What makes this section special? It's the latest addition to the tax code and tackles delinquent tax suits. The section also dwells on what happens in postponement.
Need to learn more? Continue reading below to see how the new section affects delinquent taxes.
Understanding How a Property Undergoes a Delinquent Tax Suit
Since Section 42.081 of the Texas Tax Code focuses on delinquent tax suits during an appeal, know what a tax suit is first. A delinquent tax suit happens when a taxing unit files a lawsuit on a property.
The taxes on the property needs to be under delinquent status for the lawsuit to happen. The lawsuit is usually the last resort of the taxing unit. When there is a successful delinquent tax suit, the tax bill shoulders the court costs.
Owners that have taxable properties need to pay their taxes due in the same year. Even if the owner sells the property, he/she can still face a lawsuit for delinquency.
The Senate Bill 2 (SB 2) Tax Code §42.081 added By Paul Bettencourt
Paul Bettencourt, also known as the "Tax Man," is a Republican Senator in Houston. Bettencourt is the reason for the newest section of the Texas Tax Code, section 42.081.
Bettencourt's tax ideas were already present in the Legislature for a long time. He aims to help commercial and residential owners when it comes to tax appraisal values.
The act of changing the state law, for Bettencourt, is his way of extending help to more people. Giving people back their money is a big aspect of Bettencourt's goal. He believes that a rollback rate reduction is one of the easiest ways to do so.
Dipping into the New Waters of the Texas Tax Code 42.081
The Texas Tax Code Section 42.081 comes between taxing units and property owners. That means that taxing units can't impose lawsuits on properties under an appeal.
Delinquent taxes are not entertained if the appeal is awaiting settlement. Overruling happens if the court finds a property owner's failure to follow the requirements. The property owners need to follow Section 42.08. This is also known as the Forfeiture of Remedy for Nonpayment of Taxes.
Again, this only applies to properties under an appeal. Properties included should have their appeals filed after January 1, 2020.
Changes with Collections and Delinquency
In support to Section 42.081 of the Texas Tax Code, there are changes with phrases on Tax Code 31.02. The changes include deleting of "during a war or national emergency declared." This helps people serving the US armed forces to pay off the delinquent taxes minus any penalties. The payment needs to be at certain prescribed times.
Another change focuses on Tax Code 33.01. Wherein postponed payments under Tax Code 31.02 aren't paid, interest at 6% will accumulate. The 6% interest will take effect in a year or part of a year of the unpaid taxes. There are no penalties included as long as the payment is on time.
This Act will apply to penalties and interest within delinquent taxes. The delinquent taxes involved are those unpaid from September 1, 2019. This is regardless of any accumulated interest before the date.
Being Aware of Your Tax Delinquency Status
Always make sure to pay your tax dues. Know what your property taxes are, and take note of the dates when they are due.
It can help to contact your local taxing unit about your tax situation. You can also contact real estate or taxing experts to discuss specifics of your case.
ENROLL TODAY In the Property Tax Protection Program™
Your property taxes will be aggressively appealed every year by the #1 property tax firm in the country. If your taxes are not reduced you PAY NOTHING, and a portion of the tax savings is the only fee you pay when your taxes are reduced! Many FREE benefits come with enrollment.