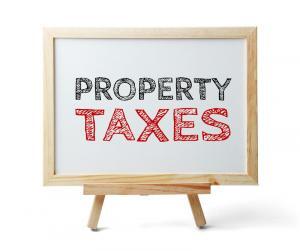 1. Make sure you have any exemptions that apply.
There are many exemptions available to property owners, but two main exemptions include homestead and over-65.
A regular homestead exemption is the easiest way to reduce your property taxes for your house if it is your primary residence. There are only two requirements for getting a homestead exemption:
you must own the house on January 1 and,
it must be your primary residence on January 1.
There is no cost to obtain a homestead exemption and you can do it yourself; you do not need to pay someone a fee. Just complete a simple form and sent it with a copy of your driver's license.
To qualify for the over-65 exemption, the owner of the house must be age 65 or older and live in the house. The over-65 homestead exemption has multiple benefits. One benefit is that it freezes the amount you pay for school property taxes forever, unless you renovate or enlarge your house. Most cities and counties also offer larger homestead exemptions as part of the over-65 homestead tax exemption.
2. Appeal annually, to the highest level that is financially feasible (ARB or binding arbitration in most cases).
Due to the arbitrary nature of the appeal process, you may not win every year, but protesting annually ensures that the appraisal district knows you don't agree with the prior year's value and this can help you with the appeals you file in the subsequent years.
In a recent analysis of 43,000 O'Connor long-term clients that have protested for 5 or more years, it showed they saved an average of $653 per year. Be sure to appeal your property taxes annually or you will pay more than your fair share of property taxes. To enroll in the risk-free Property Tax Protection Program, click here to ensure you are protected from over-assessed values.
3. Reflect on your home and whether you need as valuable a home as you live in.
Property taxes are "ad velorem", or based on value.  This one is a no-brainer, but you can reduce your property taxes by reducing the value of your home.
Wondering if your property is over-assessed? To quickly find out, visit the Free Fairness Checker here. You only need to enter your property address and you can find out if you are being taxed fairly or not.