The 2020 property tax season is quickly approaching.
The following are reasons why an annual property tax appeal is necessary, tips on how to get the best reduction and other valuable information.
 Fifty-three Reasons Texans Should Protest Property Taxes Annually
It is your money.
You can spend your money better than the government.
Property taxes are one of the most significant taxes for many Texas families. Texas has a high sales tax and no personal income tax.
Property taxes are the only tax that can be appealed on an annual basis.
Property tax is ad valorem. Ad valorem means based on value.
Reasonable people can disagree on value.
Subjective valuation factors include quality of construction, condition, upgrades if any, etc.
You can protest market value and unequal appraisal.
You can also protest any action of the appraisal district or the appraisal review board that applies to the and negatively effects the property owner. This could include errors in grade, class, flood status, property type, and other factors.
The number of property tax parcels to value in Texas is huge: 20,663,600. There are only 2,221 appraisers at all Texas appraisal districts, and an estimated 75% work in the field measuring new property.  That leaves an estimated 555 appraisers to develop mass appraisal models to value 20,663,600 properties in 2018.  This is an average of 37,198 properties per appraiser per year or 169 per day.
Is it reasonable to believe that 555 appraisers can accurately and consistently value 20,663,600 properties?
Appraisal districts use mass appraisal models that depend on accurate property data for all 20,663,600 parcels in Texas. The model also depends on the accurate value and adjustment factors for cost, depreciation, etc.
Hopefully, you view your next notice of assessed value more carefully. It was not handcrafted by a Texas Licensed Real Estate Appraiser after driving past your house and then driving past carefully selected comparable sales, based on location, age, and size.  They use the Mass Appraisal "Easy Button".
The value for your property appraisal is generated using "Mass Appraisal". After assembling a model, property data and valuation factors, they hit the "Easy Button" which spits out values for all houses in the county.  On average, the home values are slightly lower than market value; 2 or 3%.  However, about 45% of the values exceed 100% of market value and about 15 to 25% of the houses exceed 110% of market value. (The reason I know this is from doing ratio studies of sales prices versus assessed values for recently sold homes for fifteen years for major Texas appraisal districts.  Our team has completed likely 50 to 100 ratio studies for Texas appraisal districts for our own use; not for sale to the appraisal districts.)
The combination of iffy noticed values and large volumes of property tax protests improve settlement circumstances.
The number of appeals in 2018 (1,809,439) was much larger than the number of appraisers hired by appraisal districts (2,221). On average, each appraiser is involved in 814 settlement attempts during a 3 to 6 month period.
In Texas statewide in 2018, 59% of property tax protests were resolved in the informal hearing process, with 80% of these settlements involving a reduction in value.
The results were about 50/50 at the appraisal review board (ARB). Of the 418,000 ARB hearings in 2018, 223,000 involved a reduction or 53%.
Whether you settle at the informal or continue to the ARB, your chance of success is 53 to 80%! Those are excellent odds.  And you can and should do this every year.
Assume a $300,000 home, a 4% reduction and a 2.7% tax rate yields $324 in year one tax savings. Final value $288,000.
Next year the appraisal district does not revalue; value remains at $288,000. Taxes are starting at $324 less than last year and you can still protest.
Next year's value is increased to $350,000, a shocking increase. Your maximum assessed value is now $316,800.  Without the appeal two years ago and a base of $300,000, the maximum assessed value would be $330,000 ($300,000 x 110%).
You can obtain a FREE hearing evidence package from the appraisal district. Starting in the 2020 tax year, the appraisal district has to mail it to you without cost, even if it is available on their website.
Requesting this free hearing evidence package limits what the appraisal district can present at the ARB hearing.
People are the number one reason to protest your property taxes annually.
Some years the appraiser at the informal hearing will be open-minded and focused on finding a win-win settlement.
Other years it will be virtually impossible to settle at the informal hearing regardless of the quantity or quality of evidence due to an intransigent and inflexible appraiser.
Same for the appraisal review board. Some years will be reasonable.  However, there are appraisal review board panels in some areas that vote for the appraisal district 99% of the time; two of these adjacent to Harris County.  This is true.  If you want a real-life "Twilight Zone" experience, spend an hour or a day with us at one of these biased ARB panels.  The new staff is shocked beyond belief that an ARB panel votes with the appraisal district in every hearing unless the appraisal district appraiser recommends a reduction.
The hearing evidence provided by the appraisal district will in some years provide everything you need to support a meaningful reduction.
However, in other years the hearing evidence will appear to provide a case without hope; all the sales are higher than your property. But you can still appeal on unequal appraisal.
You cannot get the hearing evidence package unless you protest. It is the law.
You do not know the contents of the hearing evidence package and whether it is helpful until you protest.
You do not know if the informal appraiser will be reasonable or not until after you protest.
You do not know if the appraisal review board will be reasonable or not until after you protest.
You do not know the likelihood of a further reduction in binding arbitration or a judicial appeal until after you protest.
There is no cost to protest.
You can protest every year regardless of whether the appraisal district raised, lowered or did not change the value.
If you miss the normal protest deadline, you can file a substantial error (Tax Code 25.25 (d)) protest until January 31 of the next year.
If you are over 65, you should protest for two reasons: 1) it affects your city, county and MUD assessments. The ISD (school) property taxes are frozen when you turn 65; but not the county, city, and MUD. Reason 2) It helps to avoid having unreasonably high tax assessments in the area.  Accounts that are never appealed can become local outliers providing fodder for the appraisal district in arguing higher values for your neighbors because your value is excessive.
Protesting property tax values is a right and a privilege to provide for fair taxation. You also help your neighbors by protesting (by eliminating high outlier accounts).
You will pay higher than equitable property taxes if you neglect the right and privilege to appeal annually.
Your value cannot be increased if you protest. Not at the informal or formal hearing.
The 2019 Texas Legislature passed Senate Bill 2 which prohibited appraisal review boards from increasing the value at a hearing. Previously, perhaps one account in 5000 was raised at the ARB, so there was a chance of the ARB increasing the value.  Prospective clients were concerned their value could be raised as the result of a protest.  That is no longer possible; they can't raise your taxable value at the hearing.
Starting with the 2020 property tax season, the ARB can't increase the value.
So, in summary, with the ability to get a free hearing evidence package by mail, an 80% chance of success at the informal and a 53% chance of success at the appraisal review board hearing, why WOULDN'T you protest each and every year.
Your total investment is $0 and your payoff could range from hundreds of dollars too much larger amounts. O'Connor estimates 2019 property tax savings for clients at $95 million.  Tax savings to date for clients estimated at in excess of $1 billion.
Please let O'Connor do the work for you. Don't try to guess which years will be successful.  We can't do it and don't believe it is possible for you to do it.  All 40+ of our property tax consultants agree with the need to appeal annually.
You benefit by knowing every reasonable effort was made to reduce your property taxes, despite the fact we fail in getting a reduction for some years. As you may know, it can be a frustrating experience when the appraiser or ARB does not seem reasonable.  However, we do that work in both the easy and hard years.  There is zero cost to you in years we do not succeed in reducing your property taxes.
O'Connor brings a team of over 100 professionals with over 500 combined years in property tax consulting. Our "Core Focus" is: improving the lives of property owners through cost-effective tax reduction.
Your interests are aligned with our interests. We don't get paid unless we reduce your property taxes.
O'Connor is passionate about what we do and clearly more aggressive than any other property tax consultant in pursuing all levels of appeal.
You can protest on your own and this website provides all the tips and tricks of the process. However, most owners do not protest consistently (every year).  This sharply diminishes the effectiveness since you never know which years will be good.  You can also get our book Cut Your Texas Property Taxes, by Patrick O'Connor, by emailing fchiaravallo@poconnor.com.
I want to be clear. You do not have to hire us to protest your property taxes to be effective.  However, you do have to protest annually on market value and unequal appraisal to be effective.
ENROLL TODAY In the Property Tax Protection Program™
Follow the path of one homeowner, Chuck Devore, a recent transplant from California as he goes through the process of protesting his high property tax value in 2019.
While Texas state government has done a decent job over the years in limiting spending growth to around population and inflation, especially compared to other states, this hasn't been the case at the local level. Local governments in Texas—counties, cities, school districts and some others like municipal utility districts and hospital districts—raise and spend more than half of government expenditures in Texas excluding federal dollars. This means local government spending habits have an outsized role in the state's tax climate.
Fortunately, if Texas property owners believe their government appraisals are too high, they can protest them—though the tiny percentage who do usually hire someone for the task. He filed a protest, received his date and time to appear, and, having taken a vacation day, trooped down to his county's appraisal district.
To see what happened when he was in front of the appraisal review board, click here.
ENROLL TODAY In the Property Tax Protection Program™
Some of the top real estate professionals weigh in on what trends they expect in 2020, courtesy of the Houston Business Journal!
Houston remains one of the most affordable large cities in the country.
MULTIFAMILY TRENDS
The population and job growth remain healthy, so the multifamily sector is expected to stay strong, at least in the short term. Demand still appears to be outpacing supply overall, but be aware that Houston has a history of overbuilding, especially when the market is strong. Renting has become an attractive long-term option for everyone, from millennials to baby boomers, and everyone desires a place to call home for which they can be proud of. Because of this, more apartments are being constructed with eye-catching building designs and curb appeal.
MIXED USE TRENDS
There's more interest in the mixed-use opportunity where you can buy a bigger tract of land and you can get your basics down. If we can master plan a bigger tract, then it doesn't become a turf war between multiple developers.
Workforce housing is becoming an asset class that's really gained institutional acceptance because of the affordability. Someone who makes $60,000 to $75,000 annually or someone who has two incomes in the home wants, needs and deserves a quality place.
RETAIL TRENDS
Retail seems to be going in two directions, one being more experiential-based, which would be the Class A Galleria-type malls, while the other direction is more necessity-based – with some type of grocery anchor or convenience factor. The retailers that fall in the middle are struggling. Many retailers have struggled in recent years given the shift in shopping from bricks and mortar to online.
To read more on any upcoming commercial trends click here.
ENROLL TODAY In the Property Tax Protection Program™
Homeownership is one of the biggest financial commitments most Americans will make in their lives. Owning a home is not only part of the traditional "American dream," it also can be a smart investment, as real estate prices tend to go up over time. In order to sell your home for a substantial profit, however, you have to protect your investment so that it will remain marketable. Taking preventative measures to maintain your real estate on a regular basis will keep it looking and functioning properly, and can also potentially spare you unnecessary maintenance or repair costs. Follow these tips for safeguarding your house against weather-related damage.
Check for interior leaks and schedule an exterior cleaning after rainstorms
After a rainstorm, check for indications of leaks such as water stains and mold growth. If you see such signs, don't delay calling a repairman. The problem will only get worse if you don't fix it, and could result in more expensive damage to interiors, including insulation, electrical wiring, and even furniture. Rain can also damage the exterior of your house and leave it looking dirty. A professional power-washing service can get rid of dirt, dust, and pollen. Ask for multiple estimates in your area in order to find a reasonably priced service. The average cost of power washing a home in Houston is $245, but prices vary depending on the size of your home.
Get trees trimmed regularly
Windstorms can wreak havoc on your house, for instance by blowing off shingles. Along with hail, wind accounts for the biggest share of homeowner's insurance claims, according to the Insurance Information Institute. One of the biggest sources of damage occurs when windstorms blow tree limbs down, which can fall on your home, car, or even people. To maintain your property's security and your own safety, have your trees trimmed annually. A specialist will assess what branches are damaged, old, sick, or dying—these are more likely to get torn down by a hearty gust of wind. They can then remove these branches safely. As an added bonus, pruning allows for healthier and denser tree growth and can enhance the aesthetic appeal of your garden.
Be proactive about preventing burst or leaky pipes
Even if it doesn't snow where you live, odds are that the temperatures dip below freezing once in a while come winter. When this happens, the water in pipes in the unheated portions of your home, like a basement or attic, may freeze and expand. The added pressure this creates may cause pipes to crack or even burst completely, resulting in pricey water damage to your home. Even a small leak can create a damp environment in the walls and result in possibly poisonous mold growth (the cost of mold removal is usually between $500 and $6,000). Avoid this scenario by adding insulation to pipes in those parts of your home where freezing temperatures may occur; you can get it yourself at affordable prices at Home Depot.
Keep dust and mold at bay with a top-quality HVAC system
Finally, help keep the interior of your home clean and free of dust, mold, and mildew by installing a top-quality heating and cooling system. A HEPA filter helps keep the air clean, also creating a more comfortable environment inside the house. By encouraging the circulation of air, it discourages dampness and staves off mold, which thrives in moist environments. Taking this added measure is especially useful if you have people with asthma or allergies in the home, as bad air quality can exacerbate their symptoms, especially in high-pollen seasons like spring and autumn.
With these steps, you will be able to protect your home from weather-related damage, both inside and outside. This not only preserves your investment, but these preventative measures will ensure a safe and comfortable atmosphere. This way you and your loved ones can rest easy, knowing that your house is secure and will protect you from the outside elements
ENROLL TODAY In the Property Tax Protection Program™
As if there aren't already enough factors to consider when organizing a home improvement project, don't forget to add property tax assessments to the list. Property tax is a real estate tax paid by the owner of the property and is based on the home's assessed value. Property tax characteristics vary by state, but generally speaking, remodels and renovations will increase the value of a home and subsequently result in an increase in property taxes. So, if you're looking to make any home improvement updates, take into account the following guide to prevent a substantial spike in your property tax bill.
AVOID EXTENSIVE RENOVATIONS
Most renovations will subject a home to a reassessment since they are adding value to the home. While there is no precise list of taxable home improvements, some are more likely to trigger a reassessment than others. By and large, the most standard projects known to do so are:
Improvements which add square footage to a home, such as adding a deck
Any structural changes, like knocking down walls
Renovations which increase living space (i.e., allows more people to live in the house) including additional bathrooms or bedrooms
It's important to note that there are exclusions to taxable property projects, like regular maintenance and repairs.
STICK TO COSMETIC REMODELS
While certain home modifications are more inclined to generate a reassessment (like renovations that impact the structure and age of a home)—cosmetic alterations or remodels, on the other hand, generally do not.
However, there can always be a grey area when it comes to home projects that affect property tax assessments, according to public information officer, Michael Kapp. Take kitchen alterations, for instance; "If they're replacing countertops and not extending them, it would probably not [trigger a reassessment]," claims Kapp. "If they add additional cabinets or move a wall, for example, that would trigger [a] reassessment."
Given this, as well as the median cost of kitchen remodeling elements, your best bet for improving a kitchen without sparking an increase in your property taxes is to stick to basic cosmetic updates, like repainting walls and adding new furnishings.
CONSIDER YOUR SURROUNDINGS.
Since assessors will compare your home to similar homes in your area as a way to determine property value, be sure to take into account the neighborhood you live in before making any changes or improvements to your home. When comparing exteriors, the assessed value is typically higher for more aesthetically pleasing homes. Given this, keeping any modifications that improve curb appeal to a minimum will help keep your property tax low.
It's equally as important to bear in mind the value of other homes in your neighborhood when making interior improvements as well. As far as home remodeling projects are concerned, kitchens are the most popular room to renovate. However, like your curb appeal, your kitchen should not be significantly more extravagant than those of other homes in your neighborhood, seeing as assessors use the current market value of a home to calculate property taxes.
CHALLENGE YOUR PROPERTY TAX ASSESSMENT
After a home improvement project, you will receive an updated property tax assessment with the cost of your remodels and renovations factored into your newly assessed value. However, if you believe your home's assessed value is higher than it should be, it's possible to protest or appeal your property tax.
Before initiating an appeal, do your homework:
Verify the information the country has regarding your home is accurate (e.g., correct square footage and number of bedrooms)
Research the assessed values of comparable properties near you to determine if they have an equal appraisal
Consider current market conditions
ENROLL TODAY In the Property Tax Protection Program™
*This blog post is courtesy of Dallas Morning News*
On Nov. 5, Texas voters will have to decide whether to add 10 amendments to the state constitution.
Constitutional amendments require the support of the majority of voters and two-thirds of the Texas House and Senate. The Legislature approved them in May.
Here's what those propositions, including a controversial ban on a state income tax, could mean for Texans.
Prohibiting a state income tax
The constitution allows the Legislature to impose a personal income tax only if voters approve it in a statewide referendum and if the new revenue goes to school property tax cuts and education programs. In 1993, voters approved this amendment pushed by then-Lt. Gov. Bob Bullock, a Democrat.
Proposition 4, authored by Republican Rep. Jeff Leach of Plano, would strike that amendment and add language that the Legislature "may not impose a tax on the net incomes of individuals." The Legislature narrowly approved it in May.
If voters approve it, two-thirds of the Texas House and Senate would have to vote to repeal the amendment and call a statewide election to establish an income tax.
Leach says this change would make it "virtually impossible to pass a state income tax," ensuring Texas remains attractive to residents and businesses.
Critics say the proposition eliminates a potential source of revenue for public education funding and property tax relief, which were priorities during the last legislative session.
"It's placing hurdles on a future generation," said Dick Lavine of the left-leaning Center for Public Policy Priorities. "We're not even talking about the pros and cons of an income tax, we're talking about giving future generations a choice."
The Texas State Teachers Association added that the proposition would "remove from the state constitution a guarantee that any revenue raised by an income tax be dedicated to improving education funding."
The proposition also faced some pushback in the Legislature. Dallas Sens. Royce West and Nathan Johnson tried to preserve a language that the income tax ban would apply to "natural persons" and not "individuals." They cautioned that using "individual" could exempt corporations. Their effort failed, but the Legislature did amend the tax code to define an "individual" as a "natural person."
Leach said that concern over the term individuals is a "made-up argument," and that his amendment still leaves the choice of an income tax in the hands of Texans.
"We think that the people of Texas are the ultimate say in who they elect and how they vote in a constitutional amendment election," he said. "I don't view this in any way that the people in Texas have less power than they had before."
Disaster relief initiatives
Proposition 3 would temporarily exempt property owners in a governor-declared disaster area from a portion of the taxes for the property's appraised value. But the proposition does not guarantee an exemption for property affected by a disaster after the local tax rate has been set, the House Research Organization reports.
Proposition 8 would create a Flood Infrastructure Fund in the state treasury for the Texas Water Development Board to pay for drainage, flood mitigation or flood-control projects.
The fund, created after Hurricane Harvey, is intended to better prepare Texas for future disasters. But the House Research Organization notes that there are local, state and federal funds available for these projects and that some state funding for the fund is meant to be used only after a disaster takes place.
Parks and historical commission funding
Proposition 5 seeks to secure funding for the Texas Parks and Wildlife Department and the Texas Historical Commission from state sales taxes imposed on sporting goods.
The two agencies have reaped the revenue from these taxes since 1993, but the Legislature has allocated only a portion of the full revenue in recent years. The proposition would ensure the agencies automatically receive the full revenue unless two-thirds of the Legislature votes for another resolution.
Critics say it would limit the Legislature's ability to prioritize state funding, according to the House Research Organization.
Cancer research funding
Proposition 6 would allow the Legislature to increase from $3 billion to $6 billion the amount of taxpayer-backed bonds the state issues for the Cancer Prevention and Research Institute of Texas. The agency, established in 2007, would otherwise lose its ability to award grants that promote cancer prevention and research by 2022.
Critics say cancer research isn't a necessary state priority, and lawmakers should work to make the agency self-sustainable during the next legislative session.
Public education funding
Proposition 7 would double the annual public education funding awarded to the Available School Fund. The General Land Office can currently distribute $300 million to the fund per year, which gives schools funding for each student and textbooks.
Proponents say this would allow schools to get more of the profits from state lands and State Board of Education investments, but critics say it could drain the fund more quickly and shortchange students in the long run.
Tax exemptions for precious metals
Proposition 9 would exempt precious metals from ad valorem taxes if they are held in a Texas depository. Under current law, Texans may be subject to personal ad valorem taxes from local governments if their precious metals produce income. The proposition would include all Texas depositories, including the first state-run depository expected to open in Leander early next year, and apply to the metals gold, silver, palladium, rhodium and platinum.
Supporters say this change will help make Texas' repositories for precious metals more competitive with those in other states, but critics warn against creating more tax exemptions in the wake of property tax revisions.
Law enforcement animals
Proposition 10 would ensure that retiring law enforcement animals can go to their handlers or qualified caretakers. Law enforcement animals, such as dogs and horses, are considered public property, and the Texas Constitution generally prohibits the transfer of public property without payment.
The proposition would clarify confusion over the existing practice, though some law enforcement agencies already allow handlers to adopt the animals for no fee.
Improving access to water
Proposition 2 would allow the Texas Water Development Board to issue additional bonds to improve water access through the Economically Distressed Areas Program. The bonds, which would not be allowed to exceed $200 million, would fund water supply and sewer service projects in areas where the median household income falls below 75% of the state median income level.
Supporters say these bonds are necessary to help Texans without safe access to water. But opponents say they will raise state debt, so the funding should come from revenue the state allocates to agencies.
Electing municipal judges to multiple offices
Proposition 1 would allow voters to elect municipal judges to serve in multiple cities at the same time. Municipal judges, who issue warrants and rule on city violations, can be elected or appointed by city councils, depending on a city's charter.
Only 5% of the estimated 1,300 municipal judges in Texas are elected, according to the nonpartisan House Research Organization, including ones in Denton and Corsicana. The other 95% who are appointed are already allowed to serve in more than one office.
Proponents of Proposition 1, which the Legislature passed unanimously, say it would allow smaller cities to elect judges from a larger pool of qualified candidates.
But the House Research Organization notes that the proposition could raise future questions about Texas' "one person, one office" election rule and about whether municipal judges can adequately balance work for two municipalities.
For more information, head over to the Dallas Morning News site article HERE for updates.
ENROLL TODAY In the Property Tax Protection Program™
Most property managers and owners can state their property's most productive use and reel off a list of potential uses as well. But not all of them know their property's specific use restrictions, and fewer still realize how those limitations affect the property's value for tax assessment purposes.
Here are some use restrictions that could allow you to save BIG:
Government Restrictions
Local zoning laws impose the most common use restrictions, and their impact on property uses and potential values is commonly understood. A property zoned for development as a retail power center, for example, will generally have a higher market value than a property which is limited to uses such as auto repair or animal kenneling. Market values are often used to set tax assessment values, so a use restriction that increases or reduces market value will also increase or reduce a property's tax assessment value.
Semiprivate Restrictions
The complexities of government-imposed restrictions pale in comparison to semiprivate restrictions that are often created during a property's development. Consider the covenants, conditions and restrictions on use (CC&Rs) imposed when property is subdivided for development.
Private Restrictions
The most common private usage constraint is the deed restriction, which prevents the buyer of a property from using it for certain purposes. The treatment of deed restrictions and other limitations imposed by property owners varies by state.
State, Local Laws Prevail
Clearly, use restrictions — whether government-imposed or privately imposed — will usually impact a property's market value. But from a property tax perspective, an assessor may or may not consider use restrictions in determining taxable value.
To learn more about Use Restrictions via Cris K. O'Neall and REBusiness Online, Click HERE.
ENROLL TODAY In the Property Tax Protection Program™
Much to our dismay,  summer is coming to a close. With winter weather approaching in just a few months, now is the time to get your home and yard ready for the winter weather that is headed your way. Aside from just general cleanup of your yard, you'll want to make sure that you check the snow-removal equipment, make sure the exterior of your home is ready, and that the interior is prepped as well. Here are some helpful tips.
Clear out the yard.
In the summer, you likely have a lot of items in your yard. This can include things like patio furniture, benches, a grill, pool equipment, yard equipment, children's toys, potted plants, and so forth. If you leave all of these items in the yard, this can cause a lot of weather damage to these items. Not to mention, if winter storms bring strong winds, this is debris that could get blown into your home and potentially cause damage.
Try to find a place that you can store these seasonal items. If you don't have a garage or shed, look into a local storage unit that will keep everything safe and secure. Houston Chronicle points out that there are ample storage facilities in the Houston area, with rents in 2018 averaging 86 cents per square foot. You can shop online for deals, since many places have discounts. For instance, Proguard Self-Storage in Midtown and Montrose offers a second month free for all of their units.
When clearing away furniture, tools, and toys, don't forget about wrapping up any delicate bushes that are part of your permanent landscaping. A bad winter storm can get the best of your plantings, and you'll want everything to weather the season so you can enjoy your yard next spring.
Take care of the gutters.
Most areas that have snow will experience freezes and thaws periodically. If you have clogged gutters, this can lead to water pooling up on patios or on your property. Standing water is never good for your home. You can end up with water in your basement. Water can seep into cracks and gaps at the point of foundation, leading to mold growth within the structure of your home.
Clean out your gutters, and as Ned Stevens notes, you may want to consider adding gutter guards. These guards can be installed onto your gutters, preventing debris from building up over time. Check the downspouts to make sure they are pointing away from the home, the way they were intended to be used.
Prepare your plumbing.
Burst pipes is a wintertime mess that hits some homeowners when cold weather becomes severe. There are some steps you can take to keep your pipes safer when the colder weather arrives. Installing an emergency relief valve can help take some pressure off sensitive pipes in your home in a quick pinch.
The Spruce points out you can also affordably add some insulation to your pipes in order to keep them warm and protected. Pipes under your home aren't going to receive the same benefit from internal heating and may benefit greatly from this insulation. Don't forget to turn off your water for piping on the outside of your house.
The winter season can be very harsh on a home, whether it is a new build or a very old structure. Clear your yard of objects that could cause damage or become victims of harsh weather, tend your gutters, and prepare your pipes properly. A little bit of routine maintenance now will prevent you from having expensive repairs later on down the road.
ENROLL TODAY In the Property Tax Protection Program™
Ever wonder why Texas has a higher property tax than California, even though it is more expensive to live there? There is one big reason:
That's because California is protected by a law that limits the annual tax rate increase. Currently, California only allows up to a 2% increase based on the value of the property. Meanwhile in Texas, property appraisals have reached 10%.
Annual Increase Limit
The current cap for the annual increase is 8%. If a taxing unit raises more than 8% of the property tax revenue of the previous year, voters can file a petition. This election can help roll back the increase.
But there are some taxing units such as community colleges that levy property taxes. They set the local tax rate.
With the Reformed Property Tax Code of Texas, the annual increase will be limited. Texas Governor Greg Abbott was in favor of this limit. In fact, he wished for a 2.5% cap, but it was amended to 3.5% which was approved by the House.
It wasn't the number the governor wanted, but apparently, it was the closest he can get to his original plan. This was compared to what he got during the last session with the House.
Although the 3.5% property tax will not necessarily reduce the property taxes, it's still beneficial to homeowners. This new bill will lower its maximum increase. In turn, it will make the process for property appraisal more transparent.
But it should also be noted that local taxing bodies can propose a higher tax rate. The only difference is it will take the vote of property owners to implement it.
This makes it easier for the people of Texas to be more involved with the process.
Hospital units and districts, as well as community colleges with the lowest rates, can call for a vote as well. But instead of the 3.5% cap, they should do it before surpassing their 8% revenue growth.
Importance to Taxpayers
Will this annual increase cap actually help Texan taxpayers?
Prior to the Reformed Property Tax Code of Texas, homeowners had no idea how property appraisals worked. Many are in fear of losing their homes because of high property tax. Through the new bill, the process will be more transparent.
The government will create an online database where property owners can see the rate changes. It will show the increase will affect their rate. Transparency also allows taxpayers to be more hands-on with the process.
They can take part in votes which will determine their property tax. An online form will also be easily accessible to the citizens. It's now easier to have an opinion on the increase with this form.
Once they are more involved, they'll feel more in control of what they pay the government.
Additionally, it allows them to appeal their property tax. Every taxpayer is allowed to do so, but not very many do. That's because not many taxpayers are familiar with the ways of taxes.
The proposed limit of the annual increase in tax rate does not mean Texan taxpayers will have significantly lower tax rates. Yet compared to the current situation, people will have more control and will be more aware. In a place where they pay to live comfortably, it's important that they are aware of what they're paying for.
ENROLL TODAY In the Property Tax Protection Program™
Budgets are important to keep a town, city, state, or nation progressive. Places that have higher tax rates are expected to have a better way of life.
But who creates these budgets? Do taxpayers have a say on the budget created by governing bodies? Does the Reformed Property Code of Texas change the way the Adoption of Budget goes?
Adoption of Budget
Adoption of Budget is the formal process where a governing body approves a budget. Besides cities and states, businesses also adopt a budget. This is to ensure they can maintain their facilities and services.
For example, the state of Texas has a budget meant for building and maintaining public infrastructure.
But where do they get the money?
The government's budget comes from us, the taxpayers. It comes from the annual tax we pay—from property, income, and product taxes. The governing body of the state of Texas has a formal process to come up with the budget.
This happens every year and is done at a certain point.
By August 29, the budget officer should have filed the proposed budget. They are normally accompanied by the city's municipal clerk. This happens if the city plans to wait until September 29 to adopt the tax rate.
By September 1, the city should have provided a notice to the taxpayers. It should either be in the form of a publication or a mail. Included in this notice is the proposed tax rate.
Governing bodies should also publish a notice of tax rate public hearings. The first hearing normally takes place during the 23rd day of September. Hearings are held for a second and third time on the 26th and 28th of the month.
Public hearings are done when you want to appeal your property tax. It can lower your tax rate for the year and may help you save money. But it's important to note that you won't be able to do it alone.
If you want to appeal your property tax, approach a professional. You'll have more chances of winning the case with them by your side.
The city should be able to adopt a budget by September 29 and no later.
The Process
The exact process takes place after the conclusion of a public hearing. The governing body of the municipality will take action on the proposed budget. A vote will then happen to adopt the budget.
The vote must be recorded.
Changes can be done by the governing body if they see it fit. But changes should be warranted by the law. It should also be in the best interest of the taxpayers.
Another vote is needed if the budget requires raising more revenue from the previous year's property tax. It is essential to ratify the increase of the property tax which is reflected in the budget.
Adoption of budget requires a cover letter. It must include several elements, including the following:
A statement that describes the adoption of budget accurately. There are options for the statement, and the governing body should choose one.
The recorded vote of each member of the governing body by name
The municipal property tax rates from the previous fiscal years
Municipal property tax rate that is adopted or calculated from the current year
Why Is It Important to Know the Adoption of Budget Process?
As a common taxpayer, you don't really have that much say about the budget of the city. But it is still your right to know where your tax goes. Knowing the process of adoption of budget is one step towards that.
ENROLL TODAY In the Property Tax Protection Program™
If you don't know yet, it is possible for voters to petition to reduce the tax rate in Texas. This normally happens when the increase has passed the limit stated by the law.
Tax Rate Limit
As of now, the threshold is 8%.
But after the Reformed Property Tax Code of Texas, it has now decreased to 3.5%. This is a different number from what Texas Governor Greg Abbott wants. He first supported the 2.5% threshold.
Yet, the 3.5% cap is still a great help for taxpayers. It won't significantly lower the property tax they have to pay. But it will slow its growth, and they can ultimately save some money.
The new limit to the tax rate will take effect in 2020.
What Happens If Taxing Units Go Beyond the Threshold?
It's not impossible for taxing units to go beyond the proposed 3.5% threshold. In fact, it's rather common. That's why the law was made to help the public.
Even before the Reformed Property Tax Code, voters can petition an election. This tackles the increase of property tax. Once an election is approved, the voters can vote to decrease the tax rate for the year.
This normally happens if a taxing unit charges beyond the threshold. For the new property tax code, this will happen if the tax rate is 3.5% more than the previous year's revenue.
Two public hearings should be held before the adoption of the tax rate.
When Is an Election Valid?
A petition for an election is only valid when:
It states that it is intended to require an election in the city regarding decreasing the current adopted tax rate.
It is signed by at least 3% of the total voters in the city. This should be based on the most recent list of valid voters.
Petition is submitted to the city council not later than the 90th day after the city adopts the tax rate.
If a city has less than 30,000 population, calculating its de minimis rate is necessary.
If the city's adopted rate exceeds the de minimis rate, there will be an automatic election. The election takes place in November.
Meanwhile, a petition, for it to pass, should be equal to or lower than the de minimis rate but exceeds the 3.5% limit.
Approval of Petition and Election
Only the city council can approve the petition. They should determine the outcome not later than the 20th day after it has been submitted. If it's valid, the election shall be scheduled.
During the election, the ballots will be prepared to vote against or for a certain proposition. It includes the name of the city and the current adopted tax rate to the proposed one. Once approved, the tax rate will be reduced to the voter-approved rate.
If a taxpayer has already paid their property tax with the higher tax rate, he/she should be refunded. The refund should be calculated between the amount of taxes paid and the amount due under the reduced rate.
Transparency
Under the Reformed Property Tax Code of Texas, rates and the processes involved should be transparent. It's one of the key changes the bill is aiming for. That means the adopted rates should be published for everyone to see.
Besides that, dates for submission of petitions and elections should be posted. The same goes for appeals and hearings.
With more transparency, taxpayers will have more control over their tax rates. There will be less confusion as to how their properties were appraised. Additionally, they can take charge and help create a better way for them to pay their taxes.
ENROLL TODAY In the Property Tax Protection Program™
Water is a huge part of every property, regardless of whether it's residential or commercial. But can or will it affect your property tax? In general, what should you know about the updated Water Code of Texas?
Water Code
The Water Code discusses the general and specific laws related to water use. It includes water administration, water rights, development, quality control, and more. Additionally, the water code also tackles the general and special law districts relating to this issue.
Basically, this code is made to address how water should be used. It also states how it affects you by way of the law. For example, if a river is included in your name, is it a taxable property? Or will creating a dam or pool increase your property appraisal?
According to the tax code, all real and tangible properties are taxable. That is unless the law exempts it.
For taxpayers, real properties being taxed are the norm. But what are tangible properties, and how do we know if it should be taxed?
Taxable Tangible Properties
By law, tangible properties are anything that can be touched or moved. Your furniture, money, and equipment are all tangible properties. That said, these are all included in the property tax you pay.
A water reservoir can't be moved, technically. But as it is physical and can be touched, it is considered as a tangible property. That means that if you have a dam, pool, or some sort of water reservoir, it can affect your taxes.
For example, residential properties that have pools tend to have a higher appraisal rate. This is the appraised market value of the house. Once you have a higher market value, you normally have a higher property tax rate.
But with the Reformed Property Tax Code of Texas, the annual tax rap has a lower limit. From 8%, it has been approved to 3.5%. While not significantly lowering your tax rate, it helps you avoid its sudden growth.
You don't have to be afraid of getting a higher property tax just because you have a pool. Once they go above 3.5% more than your previous year's revenue, you can appeal your case. Doing so can help you get an even lower tax rate.
Tax hearings happen after a taxing unit has published the tax rate for the year. It's best to get a realtor to help you with the process.
Water Rights and Management
Another important section of the Water Code of Texas pertains to your water rights or, specifically, your rights with the state water.
The state water is any natural flow of water from every possible source. Anything that the state uses is their property. It is possible to use the state water, but you have to acquire the right permit.
There are also several applicable uses to state water. For example, it can be used for both domestic and municipal uses. Most importantly, it should not pollute the state water in any way.
Additionally, there are requirements about the dimensions of the water reservoir you can make. You can create not more than 200 acre-feet of water. This is for fish and wildlife purposes.
But this is only applicable if the construction is qualified as an open-space land. You also don't have to acquire a permit for these requirements.
According to the tax code, this exemption does not apply to commercial operations.
Before you start any construction involving state water, get your permit. It's also best to talk with authorities regarding the policies.
Conclusion
The Reformed Property Tax Code of Texas aims to make tax easier for Texans. Another one of its goals is to make processes more transparent. By doing so, taxpayers have more control over what they're paying for.
ENROLL TODAY In the Property Tax Protection Program™
When you pay your property taxes, it's important to be aware of who works behind the scenes. You might have heard about the comptroller but never knew what their exact line of work is.
In this article, we will discuss what a comptroller's duties are. We'll explain how a comptroller handles property values like school districts.
You don't have to be in the Texas retail business to know what a comptroller's office does. Read on below to uncover the mystery.
Scope of Duties of the Comptroller According to the Reformed Texas Tax Code
On the Government Code 403.302, the comptroller has control on school district property values. One of which is to conduct a study on the taxable value property of each school district.
The study needs to use comparable sales to get the results. The study should make use of generally accepted auditing and sampling techniques
The comptroller has to make sure the study determines the taxable value of all property. The land is considered qualified for appraisal depending on its productive value. Its productive capacity should also be in consideration.
Also, the study needs to determine the taxable value of each property within the district. The property owner needs to apply for productivity appraisal to qualify.
It is also the responsibility of the comptroller to make needed adjustments in the study. The changes should reflect what the Chapter 41, Education Code, states.
The study conducted by the comptroller needs to
Happen at least every two years. The implementation of this should be in each district. The validity of the most recent study is "determined" by the comptroller. It is the comptroller who decides if the local value is valid basing from the recent study.
Decide if the district's local value is invalid. This is by going through the most recent study which is also determined by the comptroller.
If the comptroller does not conduct a study for the year, the present year's local value is being deemed valid.
In each school district property, the comptroller determines the taxable value by doing the following:
Make use of the right samples. These samples should result from generally accepted sampling techniques.
Use generally accepted standard valuation as a basis for the results. The comptroller also needs to use analysis techniques and statistical compilation.
Consider various levels in the appraisal. This affects sold and unsold properties. The results will not change or affect the results of the study.
Ensure that the different levels of the appraisal will undergo proper under alteration. The appraisal levels should come from Section 41.43, of the Texas Tax Code.
If the study is valid by the comptroller's standards, it will be the basis for the school district's value. Without basis, the comptroller determines the state value of the school district. An exception happens when the local value exceeds the state value.
The comptroller should also use a margin of error (not exceeding 5%). This is the case unless the size of the property samples is being used to determine the value. In some cases, the comptroller has to resort to using a larger margin of error.
How a Comptroller Can Adjust the Property's Taxable Value
For school districts with a population of 9,000 or less and a total area of 6,000 square miles, a tax year study is in need. If the comptroller finds it invalid, he/she can adjust the taxable value.
The alteration on taxable value needs to be
sampled and tested by the weighted mean appraisal ratio,
checked by the category weighted mean appraisal ratio, and
examined through value estimates.
Taxable value is equal to the market value of all taxable property minus:
The total dollar amount of any residential homestead exemptions
One-half of the total amount of any residential homestead exemptions
The total dollar amount any exemptions granted before May 31st of the year 1993
The total dollar amount of any appraised property value:
Within a reinvestment zone
That generates taxes
That is eligible for tax increment
The total dollar amount of any exemptions under the Tax Code Sections 11.251 or 11.253
Estimated market value and productivity value of the property. These should qualify for appraisal and should not exceed the land's market value.
Part of the residence homesteads appraised value
Property owners should receive tax limitations
Part of the property market value
Market value of all tangible personal properties
The appraised value of the property. This includes the collection of delinquent taxes.
Part of the appraised property value with the collection of delinquent taxes
The amount where the property market value exceeds the appraised property value
This is the main overview of a comptroller's duties in school property districts. For a more in-depth discussion, you can always ask the help of tax property experts. It helps to know about the status of school district properties in your area.
ENROLL TODAY In the Property Tax Protection Program™
The Texas Tax Code has undergone certain revisions this year. It includes that of Section 77 with section 281.124. This part discusses the election on approving tax rates and rollbacks.
Since the tax code undergoes quite a lot of changes, you need to keep yourself updated as well.
We are here to help give you a clearer understanding of what those changes are. If you are a taxpayer or property owner in Texas, knowing your tax codes matters.
If you're interested in elections on health and safety code rollback, then this article is for you.
Election to Approve Tax Rates in Excess of Rollback
Texas Tax Code Section 281.124 under Section 77 focuses on the health and safety code. It is also called the Election to Approve Tax Rate more than the voter-approval tax rate.
The addition of this section to the tax code is to gain consistency in terms used in the Health and Safety Code. The section aims to clarify and give proper titles on the tax code describing specific taxes.
According to the changes, Senate Rule 12.03 is being suspended. This is a suspension in giving permission to the committee to add text on matters at hand. The action should not be in opposition to what Section 78 of the bill states.
The board can hold an election with registered voters in each district. Voters can then approve a tax rate for the present year exceeding the voter-approval tax rate. The computation of the tax rate should be under Chapter 26 of the tax code. It needs computation from a specific tax rate in dollars and cents per $100 tax value.
The election needs to happen 180 days before the date where the board adopts the district's tax rate. During the elections, a ballot is ready for voting purposes. Voters can vote for or against the current proposition.
How Ad Valorem Taxes in Texas Affect Property Tax
Ad valorem taxes are also called property taxes. They are taxes that are being assessed by the local appraisers. It is the job of the country appraisal district to appraise the local properties.
Local taxing units set the tax rates. The tax rates and collected taxes are being based on the values of the appraisal. The property tax is one of the main sources of dollars used for local services in Texas.
Voters can vote for the following:
The approval of the ad valorem tax rate of a specific amount. The total proposed tax rate is being computed per $100 valuation. The district name and the current tax year are also stated. The rate needs to exceed the voter-approval tax rate.
It's important to note that the proposed ad valorem tax rate should exceed the recent ad valorem tax rate. The difference between both ad valorem tax rates needs to be in the statement. The tax rate is also calculated per $100 valuation.
Why Is There a Need to Increase the Ad Valorem Tax Rate?
The ad valorem rate needs to be in excess for the consistency of the Health and Safety Code. The consistency in terminology for the ad valorem rate also affects the Title 1 of the Tax Code. The aim of the consistency is to help better describe specific tax rates.
Is There More to Learn about the Recent Changes on Elections?
Above are the main changes in the rules and regulations for holding elections. It focuses more on how the ad valorem tax rate is being affected. The statute also imposes the importance of the voter-approval tax rate. This is because the voter-approval tax rate is the basis for the current computation.
For more information about the changes in the Texas Tax Code, you can consult the experts. You can find real estate and property experts online to answer your questions.
ENROLL TODAY In the Property Tax Protection Program™
Taxes are one of the toughest subjects to talk about for every layperson. Appraisals, rollback tax rates, provisions, and other terms are confusing. But as a taxpayer, you must try and understand these to the best of your ability.
Understanding these terms in their simplest form is essential. You need to know where your money is going and why you have to pay. There are also times when you can take action to lower your property tax.
One of the things we need to know is the rollback tax rate provision. Since the Texas property code has been reformed, there are new rules.
What Is a Rollback Tax Rate?
First off, what is a rollback tax rate?
The rollback tax rate is the calculated maximum rate that the law allows without voter approval. It is a calculated rate which divides a property's overall taxes into two categories. These are the M&O and the debt services.
These are also known as interest and sinking.
The rollback tax rate allows a taxing unit to get almost the same amount of tax revenue spent for the previous year. Plus, there's an 8% increase for day-to-day operations.
Voters in a taxing unit can create a petition that calls for an election. This will aim to limit the tax increase. But this only happens when the tax rate is higher than the rollback tax rate.
School districts are exempted from this.
The Current Rollback Tax Rate
The state of Texas has reformed its property tax code. The Property Tax Reform and Relief Act of 2019 has four goals. These are the following:
Lower the rollback rate from 8% to 2.5% for the biggest taxing unit in Texas
Mandatory automatic tax ratification election if the rollback rate is exceeded
To make Information regarding tax rates proposed by the local taxing units accessible to taxpayers
Make it easier for taxpayers to be more vocal and open about their opinions
But not every property is a part of the proposed 2.5 percent rollback tax rate. If a taxing unit collects less than $15 million in the property tax levy, the rollback tax rate remains at 8 percent. Taxing units that collect more than $15 million property tax levy plus sales tax are lowered to 2.5 percent.
There's also an automatic rollback election if they exceed the 2.5 threshold.
How Does This Affect You?
So, is this a good thing or a bad one?
The 8 percent threshold has been around since 1891. It has stayed there since then besides a decrease in the inflation rate. The reformed Texas property code drops it to its lowest since its inception in 1979.
Taxpayers will benefit from the current rollback tax rate. Since the threshold is lowered, it means you have more chances to pay a lower property tax. Additionally, the automatic election makes it easier for you to appeal your property taxes.
Then again, it's still almost impossible to change your tax without an expert. You may understand more than the common taxpayer. But an industry expert knows every nook and cranny.
Before the end of a tax year, it's best to talk with a real estate professional. Know your property's worth and the possible tax rate you'll get. If it exceeds the current rollback tax rate threshold, know what you should do from there.
Conclusion
Tax is a tricky topic, especially if you have no idea what the terms mean. It's even more confusing when there are changes to the law.
If you have a taxable property, it's always important to know the latest trends and news.
ENROLL TODAY In the Property Tax Protection Program™
A lot of property owners express concern about the status of their taxes and properties. That is why it's important to know when property taxes are due and when it's considered delinquent.
Yes, there can be delinquent taxes, and that is on the delinquent tax bill. The Reformed Property Tax Code of Texas updated its delinquent tax bill with the delinquent tax suit.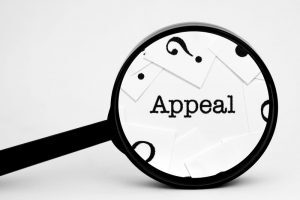 How can you avoid this? The article talks about what you need to know about section 42.081 of the Texas Tax Code.
What makes this section special? It's the latest addition to the tax code and tackles delinquent tax suits. The section also dwells on what happens in postponement.
Need to learn more? Continue reading below to see how the new section affects delinquent taxes.
Understanding How a Property Undergoes a Delinquent Tax Suit
Since Section 42.081 of the Texas Tax Code focuses on delinquent tax suits during an appeal, know what a tax suit is first. A delinquent tax suit happens when a taxing unit files a lawsuit on a property.
The taxes on the property needs to be under delinquent status for the lawsuit to happen. The lawsuit is usually the last resort of the taxing unit. When there is a successful delinquent tax suit, the tax bill shoulders the court costs.
Owners that have taxable properties need to pay their taxes due in the same year. Even if the owner sells the property, he/she can still face a lawsuit for delinquency.
The Senate Bill 2 (SB 2) Tax Code §42.081 added By Paul Bettencourt
Paul Bettencourt, also known as the "Tax Man," is a Republican Senator in Houston. Bettencourt is the reason for the newest section of the Texas Tax Code, section 42.081.
Bettencourt's tax ideas were already present in the Legislature for a long time. He aims to help commercial and residential owners when it comes to tax appraisal values.
The act of changing the state law, for Bettencourt, is his way of extending help to more people. Giving people back their money is a big aspect of Bettencourt's goal. He believes that a rollback rate reduction is one of the easiest ways to do so.
Dipping into the New Waters of the Texas Tax Code 42.081
The Texas Tax Code Section 42.081 comes between taxing units and property owners. That means that taxing units can't impose lawsuits on properties under an appeal.
Delinquent taxes are not entertained if the appeal is awaiting settlement. Overruling happens if the court finds a property owner's failure to follow the requirements. The property owners need to follow Section 42.08. This is also known as the Forfeiture of Remedy for Nonpayment of Taxes.
Again, this only applies to properties under an appeal. Properties included should have their appeals filed after January 1, 2020.
Changes with Collections and Delinquency
In support to Section 42.081 of the Texas Tax Code, there are changes with phrases on Tax Code 31.02. The changes include deleting of "during a war or national emergency declared." This helps people serving the US armed forces to pay off the delinquent taxes minus any penalties. The payment needs to be at certain prescribed times.
Another change focuses on Tax Code 33.01. Wherein postponed payments under Tax Code 31.02 aren't paid, interest at 6% will accumulate. The 6% interest will take effect in a year or part of a year of the unpaid taxes. There are no penalties included as long as the payment is on time.
This Act will apply to penalties and interest within delinquent taxes. The delinquent taxes involved are those unpaid from September 1, 2019. This is regardless of any accumulated interest before the date.
Being Aware of Your Tax Delinquency Status
Always make sure to pay your tax dues. Know what your property taxes are, and take note of the dates when they are due.
It can help to contact your local taxing unit about your tax situation. You can also contact real estate or taxing experts to discuss specifics of your case.
ENROLL TODAY In the Property Tax Protection Program™
Settling taxes can be a great deal of a job. If you are a property owner, you'd want to make sure you're on top of the news. This includes being familiar with the Reformed Property Tax Code of Texas.
Learn more about what an arbitrator's fee is and how it works. It helps when you understand what an arbitrator's award is and when it's granted.
Continue reading below to see what the Texas Tax Code 41A.09(b) is all about and what changes you can expect.
Terms to Help You Understand What Is Under the Texas Tax Code 41a.09
It can be confusing to determine what are the meanings of terms in the Reformed Texas Tax Code. Below are some of the terms you might encounter while reading through the tax code.
The property is any matter or anything that can be in ownership by any individual. This can include homes, businesses, land, real estate, and more.
You might also stumble a lot with the term market value. This is the price wherein a property is agreed to transfer for cash. In other cases, the market value is also the equal amount of the property in market conditions.

Properties get their market value when they are for sale in the open market. The property needs to be up in the market for a reasonable amount of time. This helps the seller find the best purchaser.
Properties on sale need to be transparent. This means that both the seller and the buyer know what its purpose is for. Both parties should be aware of what the property would be for. Sellers can also state restrictions on the property when needed.
The properties that have market value should be able to give gains to both seller and buyer. Both parties should not take advantage of the demands of the other.

Another term you can come across in the bill is the comptroller. This is the Comptroller of Public Accounts of the State of Texas. You can learn more about its function when you read the Texas Tax Code 1.04.
Updates and Changes with the Reformed Property Tax Code of Texas Section 41a.09(b)
The Reformed Property Tax Code of Texas updated its rules and regulations. Section 41A.09(b) focuses on payment of arbitrator's fee.
Arbitrators can be a person or a body who is "officially" appointed to settle disputes. These are people who face property owners with issues on the property.
An arbitral award is also known as an arbitration award. This is the focus of section 41A.09(b) under the Reformed Property Tax Code Of Texas. The award comes from an arbitration tribunal through an arbitration proceeding. The arbitral award functions the same as a court judgment.
Payment of Arbitrator's Fee and What the Arbitration Award Includes
The arbitral award only comes from the arbitrator. Copies are in the distribution for the property owner, appraisal district, and comptroller only.
Understanding the Role of the Arbitrator
Before, the role of the arbitrator under the Reformed Texas Tax Code was more lenient. With the reformed tax code, choosing a competitive and reliable arbitrator is easier. Knowing the requirements to hire arbitrators will make property owners trust them more.
ENROLL TODAY In the Property Tax Protection Program™
Tax rates can be tricky when you live in parts of Texas. This is true for both homeowners and business owners. If you want to make sure that your property is under protection, learn the tax rules.
This also applies to the changes and revisions on the tax code. Don't be too worried about reading the legislation.
We're here to help you understand what the current changes in tax rates increase notices are. It's important that you get timely updates on tax rate increases.
This article gives you a simple explanation of how to keep up with tax rates imposed by taxing units. Read on below to know more.
The Texas Tax Code 26.065 and What It's All About
The Texas Tax Code 26.065 talks about the Supplemental Notice of Hearing on Tax Rate Increase. It is effective on June 4, 2019, under the current legislation of the 2019 Regular Session.
According to the tax code, there should be a notice given to property owners before any changes to tax rates. There are available notice forms in the Texas Comptroller model form, but these are not strictly required.
Any taxing unit has the freedom to create their own notice. They should use statutory language. The taxing unit needs to be aware of the publication requirements of posting notices.
Publication Requirements on the Notice of Hearing on Tax Rate Increase
Taxing units need to be aware of how they should publish the notice. There are several platforms wherein taxing units can use to their advantage. It is crucial that they know how and when to publish the notices long enough to reach the taxpayers.
Newspaper – If a taxing unit decides to publish in the newspaper, they need to follow guidelines.

The Notice of Public Hearing on Tax Increase should not be smaller than a quarter page. This is applicable on a standard-sized or tabloid-size newspaper.
The headline of the notice needs to be in 24-point, or even larger.
The notice should be on publication through a general circulation paper. This means that it needs a publication cycle of at least once a week for a duration of 12 months. The 12 months of notice need to be before the date of the notice.
Bear in mind that the notice should not be at the legal notices or classified ads section.

Website – When a taxing unit owns a website, the notice needs to be on post online as well.

The notice should be up online from the date of its publication. This is until the second public hearing concludes.
The notice should be up constantly for at least 7 days before the public hearing.
The notice should be up constantly for at least 7 days, which is before the date of the voting to propose the tax rate increase.

Television – When the taxing unit has access to a TV channel, they can request to air the notice.

The station needs to carry a 60-second notice of the public hearing.
The notice needs to be on air at least 5 times a day and between 7 AM to 9 PM.
The airing of the notice on TV needs to be at least 7 before the public hearing.
The airing of the notice on TV needs to be at least 7 days. This is before the date of the voting to propose the tax rate increase.
When Are the Requirements Inapplicable to Certain Taxing Units?
In any case that the taxing unit has an electronic or mechanical failure, they can be in excuse. This also goes for instances wherein the situation goes out of hand for the taxing unit.
People with taxable properties who try to follow requirements but fail aren't allowed to bid. The bidding in question is one that prevents the tax by the taxing unit.
Still Confused? Don't Worry There's Still a Way
If you are still worried about how to find tax rate notices you can always contact your local taxing unit. It also helps when you talk to legal professionals and experts who can assist you. The important thing is you get notification beforehand. You have to know in advance when there are any changes in the tax rate of your property.
ENROLL TODAY In the Property Tax Protection Program™
What does the new Senate Bill 2 mean for Texas property owners? Dealing with tax rates has been something that is puzzling and also challenging to understand. Not everyone who owns a property knows everything about taxes and petitions.
You don't need to worry too much. This is why research and reading related articles online will help give you clarification.
This article aims to help you know what the petition to reduce the tax rate of taxing units is all about.
Both business and home property owners have the right to know how and when to file petitions.
If you want to learn what is under the new Texas Property Tax Reform, then continue reading below.
The Petition to Reduce Tax Rate of Taxing Unit and Who It Affects
The Senate Bill 2 (SB 2) or the Texas Property Tax Reform and Transparency Act of 2019 are under an update. This is through the help of the passing of the Texas Legislature in 2019.
Section 26.075 of the SB 2 talks about where de minimis rate or the 10% rate applies to. The de minimis rate works as follows:
A city that as a population of 30,000 or less needs to calculate a de minimis rate.
If the tax rate exceeds more than the city's voter-approval tax rate, an election is in order.
The election needs to approve the adopted tax rate in regards to the November uniform tax rate.
A city with 30,000 population or less can adopt rates exceeding voter-approval tax rates. It is possible depending on the facts presented. Voters need to petition for a tax approval election. This means they won't hold an automatic election.
City voters need to submit a petition for a tax approval election.
Explaining the De Minimis Rate and Its Scope
Encountering the de minimis rate can be confusing. An easier way to determine the de minimis rate is to look at a city's population.
When a city us under 30,000 population with a de minimis rate exceeding 3.5% voter-approval rate, the rules should be as follows:
Adopted rate > de minimis rate = Automatic election in November.
Adopted rate =/< de minimis rate = Petition for election.
This can happen when the de minimis rate is more than the 3.5% voter-approval tax rate.
It can also happen when there is an 8% voter-approval tax rate applicable to a taxing unit.
Adopted rate < de minimis rate = No automatic r petition election needed.
Under What Circumstances Should City Voters Submit a Petition?
A city can submit a petition for an election if the de minimis rate exceeds the voter-approval rate. They can also do this when the adopted rate of the city is equal to or lower than the de minimis rate.
This also applies to adopted rates more than the voter-approval tax rates of the city.
A higher voter-approval rate means a 3.5% rate with an unused added rate. Petitions can also arise from cities with a special taxing unit. This means that they should have a calculated voter-approval tax rate via the taxing unit. The voter-approval tax rate of taxing units is usually around 8%.
What Happens When the Adopted Rate Is Lesser Than the Voter-approval Tax Rates?
When the adopted rate is lesser than voter-approval tax rates, there's no need for a petition. This also goes for adopted rates that are lower than the special taxing unit tax rates.
If a smaller city has a de minimis rate exceeding 3.5%, the adopted rate is possible. This means that the city can adopt a rate all the way up without any automatic election in November.
The city in question needs to make sure that the de minimis rate is more than the 3.5% voter-approval tax rate.
But the current law is still applicable to these smaller cities. When the adopted rate of the city is higher than the 8% voter-approval rate, the petition for election goes on. The adopted rate of the city should be higher than the 8% voter-approval rate but lower than the de minimis rate.
How Should a City Undergo a Petition and Election Process?
Now that the petition for an election is underway, there are a few things to make sure of. The petition can only be valid for the following reasons:
When there is a need for the election to reduce the current adopted tax rate of the city.
When the petition has the signature of at least 3% of the registered city voters. The voters also need to be on the recent list of voters.
When the city council receives the petition not later than the 90th day after the adoption of the tax rate.
When Is a Petition Deemed Valid?
The city council determines the validity of the petition. This will last not later than the 20th after the submission of the petition.
If the petition is valid, the election will be on the next agreed date of the majority. The date needs to give enough time for the city to follow the requirements.
There should also be ballots during the election. It should state if they should be voting for or against the following:
"Reducing the tax rate in (name of the city) for the current year from (insert tax rate adopted for the current year) to (insert voter-approval tax rate)."
If a property owner has already paid taxes from a previous tax rate, the city needs to issue a refund. This can happen when a tax rate that has already "been paid" is "reduced" after the petition.
The refund will come from the difference between the taxes "paid" and the current reduced tax rate.
ENROLL TODAY In the Property Tax Protection Program™
Some of the many amendments introduced in the Texas Property Tax Reform and Transparency Act of 2019 focus on the "no-new-revenue" tax rate. The "no-new-revenue tax rate" replaces "effective tax rate" in the new legislation. What is the no-new-revenue tax rate, and what is it for?
What is "no-new-revenue"?
The no-new-revenue tax rate is a rate conveyed in dollars for every $100 of taxable value. The formula to calculate for the no-new-revenue tax rate is as follows:
No-new-revenue tax rate = (Last year's levy – Lost property levy) / (Current total value – New property value)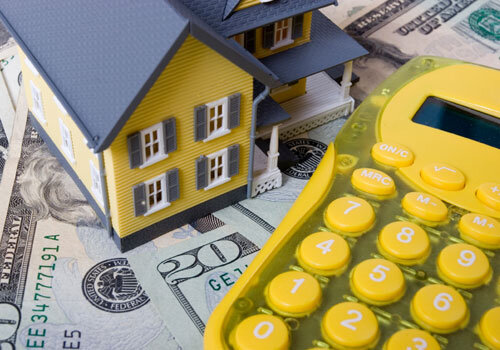 The no-new-revenue tax rate for a whole county is the total of all the no-new-revenue tax rates for each type of tax levied by the county.
The formula for calculating the no-new-revenue tax rate changes during the first year that a taxing unit requires an additional sales and use tax. In this case, you can compute for the no-new-revenue tax rate using this formula:
No-new-revenue tax rate = (Last year's levy – Lost property levy) / (Current total value – New property value) – Sales tax gain rate
Here, "sales tax gain rate" is what you get when you divide the revenue expected from the additional sales and use tax in the coming year by the current total value. Like the no-new-revenue rate, the sales tax gain rate is in dollars per $100 taxable value.
There is another formula for calculating the no-new-revenue tax rate. This one is for a year in which a taxing unit stops imposing an additional sales and use tax. The formula is as follows:
No-new-revenue tax rate = (Last year's levy – Lost property levy) / (Current total value – New property value) + Sales tax loss rate
The "sales tax loss rate" is what you get when you divide the sales and use tax revenue from the last four quarters by the current total value.
No-new-revenue tax rate to pay for state criminal justice mandate
Section 26.044 of the Tax Code says that during the first tax year, a county approves a tax rate after September 1, 1991, and during which the state criminal justice mandate applies, the county's no-new-revenue maintenance and operation (M&O) rate will be increased. The formula for the rate of increase is:
State criminal justice mandate / (Current total value – New property value)
For the second and subsequent tax years—and if the amount spent for the state criminal justice mandate was increased over the previous year—the no-new-revenue M&O rate will increase. The formula for the rate of increase is the following:
(This year's state criminal justice mandate – Previous year's state criminal justice mandate) / (Current total value – New property value)
Tax rate adjustment for indigent health care
Section 26.0441 of the Tax Code says that during the first tax year, a county approves a tax rate after January 1, 2000, and during which the enhanced minimum eligibility standards for indigent health care apply to the taxing unit, the no-new-revenue M&O rate will increase. The formula for the increase is as follows:
Amount of increase = Enhanced indigent health care expenditures / (Current total value – New property value)
During each subsequent tax year, if the enhanced indigent health care expenses surpass the expenses from the previous year, the no-new-revenue M&O rate will increase. The formula for the increase is indicated below:
Amount of increase = (Current tax year's enhanced indigent health care expenditures – Previous tax year's indigent health care expenditures) / (Current total value – New property value)
When there is an increase in the no-new-revenue M&O rate, the taxing unit is required to publish the information in a newspaper and on the taxing unit's website.
ENROLL TODAY In the Property Tax Protection Program™