From week to week, I struggle with what to blog about. I was talking with a friend and he told me, "Stop trying to write a text book and write what you know." So here goes…
I got budging in real estate in 2003. It has been a wild drive so far. I look back at where I was then to where I am now, and I am just amazed at the journey. Through all the up and downs, I have learned the most from my mistakes. If there was a fault to be made, I made it, probably more than once. This is my greatest hits of mistakes.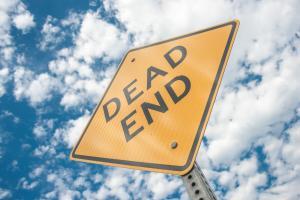 The Top 3 Commercial Real Estate Investing Mistakes that I've ever made
Mistake #1: Paying Too Much/Under-Estimating Rehabs­
Even to this fine day, I can't give up this habit. Been a lot better, but I somehow believe that by absolute willpower, I can take turn a bad deal and to a good one. I have no ground to prove that I ever have done this, but for some reason I still jump on the marginal deals despite the facts staring me in the face.
Solution: We start up with the assumption that we have to fix everything, and for the most part, we do (this prevents work orders later on). If we can't see it, we assume it needs to be fixed. This has made us to be more selective, but it also has helped produce a better rental product. Really rare for us to save any kitchens and baths. It is cheaper for us to deal all this during construction than during a late night phone call where we learn something broke because we didn't replace it from the start.
Mistake #2: Not looking for Legal Advice very often
I'm uncool to say that rerunning of Law and Order did not put me in the position to provide myself sound legal advice. I've made many problems in my own business by being too cheap to seek out legal advice. Eventually, it ended up being more expensive to fix my problems than it would have cost getting the advice. It also cost me a lot of mental torment thinking about all the potential trouble that might pop up because of not having a contract or handling a bad contract.
Solution: Whenever I face a legal question, I call upon my attorney and just to let him know what I am up to and ask him to suggest me if there is anything that I need to really watch out for. As my business continues to spring up, I am no longer in perspective to do thing in a right way. Also there is a much risk and have to protect ourselves as much as we protect our business partners and private lenders.
Mistake#3: Nil Networking
Till a couple of years ago, networking was never a high up on my list of things to do. I did what I felt to do and would say I was pretty successful at it. I've bought and rehabbed over 200 properties mostly in a vacuum. I was so much held up that I never saw the gains on going for networking events or meeting. I wonder where my business would have been right now if I made it a priority.
Once I have focused on networking, I've met business partners, Private lenders, Contractors and vendors through many referrals. My approach to deal flow has never been better. Networking has opened up new segments in my business like selling rehabbed and tenanted properties to other investors.
Solution: I now make it a routine to meet with at least one new person and touch base with three others every week. I've worked it into my daily routines. At least thrice a week, I am going to stop for coffee or lunch out. Now I add another 30 minutes or so to include someone else. I also spend more time on BiggerPockets. It is a great place to meet other investors of all experience levels. I wish I could have known about this years before I found out about it.