The state of Texas has recently approved the property tax reform created by Gov. Greg Abbott, which was proposed sometime last year. This means that most homeowners residing in Texas will get to enjoy lower tax rates every year while local government establishments would not get more than 2.5 percent of the property tax.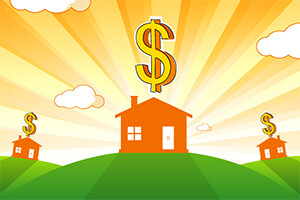 While it's caused debate among the officials in the government, it's still yet to be implemented across the country. The estimated year of when this law will pass is around 2021 or 2022, meaning that residents will still pay their usual property tax amount, given that they haven't made any changes or improvements to their homes that would increase or decrease their value.
Long-term effects
Since its proposal, the tax reform bill has brought about many concerns that have been raised by those who voted against it. One of the main concerns that have been brought up is the possible lack of funding for school districts. A large chunk of their revenue comes from property taxes so lowering the maximum limit that they can get their budget from would be detrimental to the kind of education that they'll be providing to their district.
The most probable solution to the lack of funding in school districts is that the state will pay for it – this is considering the fact that the budget proposed by the House is significantly larger than before to accommodate school costs. There is no word on where the budget will come from exactly as the House is still focusing their efforts on reforming their property tax bill.
How it affects current taxes
While the bill has already been passed, it shouldn't affect the current property tax rates that residents are paying. It will take a while before the government even gets to the next stage of the bill, which is believed to happen two or three years from now. Across Texas, it's a bill that's highly preferred and voted for, even though it's in its early stages.
What homeowners should do now is always to review their property tax statement. Most property owners don't realize that they can just walk in their assessor's office and ask to view their tax statement. Knowing where their taxes go to helps homeowners find a way to lessen their taxes, especially if they spot an error on the statement.
It may seem daunting to review a tax statement all on your own, which is why it's also important to consult professionals about it. Since the 2.5 percent rollback rate won't be happening any time soon, most professionals will review your property tax statement in the same way that they've been reviewing statements for years. While the cap is still far away from happening, it's best be equipped with the right knowledge early on and be prepared for any major increase or decrease in your taxes, either one of which is most likely to happen once the bill arrives.
ENROLL TODAY In the Property Tax Protection Program™
Your property taxes will be aggressively appealed every year by the #1 property tax firm in the country. If your taxes are not reduced you PAY NOTHING, and a portion of the tax savings is the only fee you pay when your taxes are reduced! Many FREE benefits come with enrollment.