Lowe's is the second largest home improvement retailer in the United States. It operates a chain of retail home improvement and hardware stores. Lowe's store stock a large range of home improvement products like Power tools, mulch (cover), touch-up paint, leaf blowers, bathroom vanities, dimensioned lumber and more.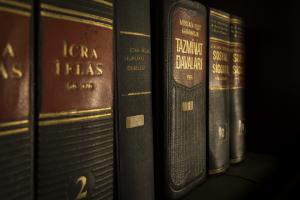 Each year, like every other San Antonio area commercial and residential property, Lowe's assessed market value by Bexar county appraisal district for which a property tax figure is calculated. According to BCAD Tax records for the past three years, the average value of Lowe's San Antonio area store came out to $82 per square foot.
Eighty-two dollars sounded too high to Lowe's so they countered during a BCAD review board hearing. However, Lowe's wanted BCAD to pretend as if none of its local stores exist and then come up with a much lower tax rate. The expected value of Lowe's was more like $20 a square foot. As a result, BCAD reduced Lowe's value a bit, but not all the way down to $20 a square foot. A dissatisfied Lowe's sued BCAD based on a tax dodge known as the "dark-store theory".
When contesting its appraised value, a big box corporation basically compares with a similar size structure that has ceased operation. As a result, retailers claim that their buildings are actually worth much less than what loca
l tax assessors have historically fixed.
The dark-store theory has helped Lowe's and other big-box retailers' escape from the payment of millions of property-taxes that would normally help fund city and county services.
The property tax base could be devastated even further based on the result of Lowe's vs. Bexar County Appraisal District non-binding arbitration hearing scheduled for 17th of October.
"Lowe's goes through a process every year to review property tax values for all its properties across the country," writes Karen Cobb, a spokesperson for Lowe's corporate public relations department.
"Stores generate jobs, pay state and local income tax, sales tax and property tax. Just like homeowners, we want to be taxed fairly on the value of our buildings and land."
Critics
Critics say that the dark-store litigation is a legal tactic to avoid millions of dollars in property taxes and it is obviously a callous attempt by big-box chain stores.
It's often impossible for an appraisal district to find a similar property within the immediate area because the state doesn't require the disclosure of sales prices. In Texas, real estate sales number is essentially secret, appraisal districts must rely on incomplete private databases to try and procure hard numbers.
Currently, Texas' tax code can't protect against the dark-store power play. Lowe's greatest concentration of stores is located in Texas. If Lowe's dark-store arguments in Bexar County turn out in the retailer's favor, Mary Kieke, BCAD Deputy Chief Appraiser shudders to think what could happen next.