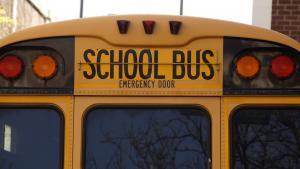 In the state of Texas, Houston ISD is the largest school district and is considered to be wealthy, even if 80% of its students come from low-income families. In order to comply with the school finance law in Texas, HISD conducts a state-mandated election seeking voters' approval of recapture payments.
HISD election affects property taxes
In this election season, Houston voters have to decide whether to authorize or reject Proposition One which is listed on the ballot. No matter what happens Houston will lose the money — you're just voting on how the state will get it.
If the voters approve the measure, HISD will begin paying $162 to the state next spring and the state education board will in turn give that revenue to a district it deems poorer than Houston. Once the measure is approved, the district will continue to make annual recapture payments to the state will total a billion by 2020.
If voters don't approve the measure, then HISD would likely lose some commercial property worth $18 billion next July. The most valuable properties would be reassigned to other school districts with higher tax rate.
Against Houston tax law:
Mayor Sylvester Turner, the Houston Federation of Teachers and many HISD Trustees are against paying our tax dollars to Austin which will destroy HISD. We know that refusing to pay the state billions of Houston tax dollars will force the legislature to act and finally make changes to this school finance rules before next summer.
Property tax appeal:
HISD adopted a tax rate that will raise more taxes for maintenance and operations than last year's tax rate. Taxes may also increase on a home if the appraisal district certified value of the home increased this year over last year. If you simply feel that the taxes are too high, you can appeal for property tax assessment. And if the property tax appeal is successful, the homeowners can save hundreds of dollars in Taxes.
Though the HISD school board gives a property tax rate, the district cannot determine property values. Property tax values are determined by HCAD (Harris County Appraisal District). Eventually, the local taxing units, uses tax revenue to provide local services including road, schools, theaters and many others.