Residential Property Tax Reduction Services
Yes, O'Connor CAN help you reduce your property taxes
Yes – there is NEVER a fee unless we reduce your property taxes
Simple on-line enrollment; fast and easy
Reduce property taxes
by enrolling in the Property Tax
Protection Program™

No fee unless we reduce your
property taxes. Free enrollment;
No flat fees or upfront costs.
Pay only a portion of your tax
savings.

Easy, simple on-line enrollment
(or call if you prefer).

Aggressive property tax reduction
by experienced property tax
consultants with long-term
relationships with appraisal district
staff.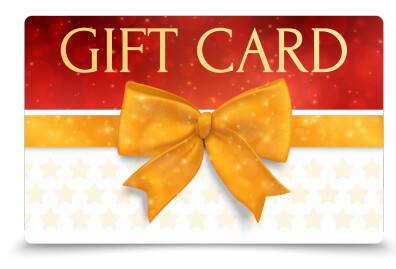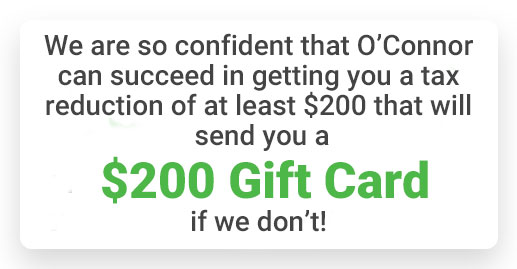 Our Guarantees
No cost unless we reduce your property taxes that year.
No flat fee to enroll, no annual fee and no fee for "market value" reductions.
You NEVER receive an invoice unless we reduce your property taxes that year.
We suit up and show up to appeal your property taxes every year, whether the value is up, down or flat. This is the proven process to minimize your property taxes.
Our Proven
Process
Enroll online; no upfront fee
Protest filed for your property
Hearing evidence prepared
Negotiate reduction in property taxes
Advocate reduction at appraisal review board
Coordinate judicial appeal
Client informed of results
O'Connor portal provides updated protest status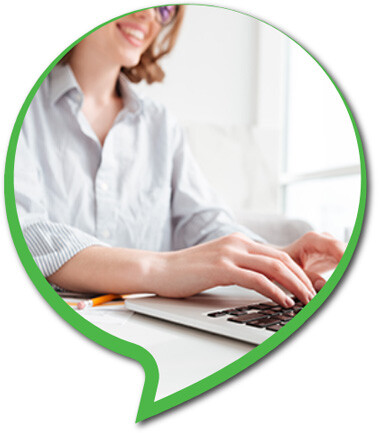 Fact: Over 85% of Texas homeowners who appealed at the informal or
appraisal review board hearing in 2019 were successful, according to
the Texas Comptroller.
Enroll Today in the Property Tax
Protection Program™
If your property taxes are not reduced, you pay nothing.
Your property taxes will be aggressively protested every year by the #1 property
tax consultant in the country. Pay only a portion of the savings if your
property taxes are reduced.
Many FREE benefits with enrollment:
No fee for market value or cap reductions that do not reduce your property taxes.
No fee in second year if values remain flat.
Never miss another property tax filing deadline.
No cost to analyz property, prepare hearing file, attend hearing, unless your property taxes are reduced.
Online client portal to review and update your account.
No fee for help with homestead exemptions.
About O'Connor
Hire the experts. Texas' only property tax consultant to routinely use BOTH steps in property tax appeal process. Texas' largest property tax consultant. Client property tax savings over $1 billion and over $168 million in 2022. O'Connor has handled over one million property tax appeals, one million appraisal review boards and coordinated over 50,000 lawsuits to reduce property taxes. No one else has such in-depth expertise. Our 30+ property tax consultants have over 500 years combined experience and have deep relationships with appraisal district and appraisal review board staff.
Never a fee unless we reduce your property taxes. O'Connor pays ALL legal fees, expert witness fees and court costs associated with coordinating judicial appeal.
Our core focus is improving the lives of property owners through cost effective tax reduction. We are dead serious about reducing your property taxes.
We are so confident that O'Connor can succeed in reducing your property taxes, that upon request, we will send you $200 gift card if we are not able to achieve a reduction for you.