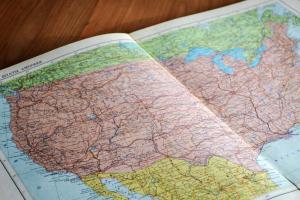 Texas property taxesare insignificant to some and can be extremely burdensome for others.Texas has one of the highest average property tax rates in the country, with only thirteen states levying higher property taxes. According to the U.S. Census Bureau, the average American household spends $2,149 on property taxes for their homes and residents of the 27 states spends $402 for their vehicle property taxes each year.
Property taxes paid directly or indirectly cause an impact on the rent we pay as well as the finance of state and local governments. WalletHub analyzed the 50 states and the Districts of Columbia in terms of vehicle and real estate property taxes. Analysts then compare the public idea and the data on the real structure of tax systems in all 50 states.
Survey Analysis Procedures:
Keeping in mind the end goal to decide the states with the lowest property taxes and highest property taxes by county, WalletHub's analysts compared the 50 states and the District of Columbia using U.S. Census Bureau information to determine real estate tax rates and by applying presumptions based on national auto-sales data to determine vehicle property tax rates.
For real-estate property tax rates, WalletHub partitioned the "median real-estate tax payment" by the "median home price" in each state. WalletHub then used the resulting rates to acquire the dollar amount paid as real-estate tax on a house worth $178,600, the median value of a home in the U.S. as of 2015, as per the Census Bureau.
For vehicle property tax rates, WalletHub analyzed information for cities and counties constituting at least 50 percent of a given state's population and extrapolated this to the state level using weighted averages based on population size. For each state, WalletHub expected all residents possess the similar vehicle: a Toyota Camry LE four-door sedan 2016's high-selling car esteemed at $23,070, as of February 2017.
A current review by Abodo found that 45.6 percent of Austinites lease which positions among the top 50 cities surveyed for the highest percentage of renters. The Texas property tax rate is 1.90 percent, which positions as the 6th most-expensive of the 50 U.S. states plus Washington, D.C. With an average home estimation of $136,000, that translates to $2,578 in taxes paid each year. Obviously, Texas does not collect state income taxes, which means the government depends more vigorously on property taxes to fund agencies and services.
Property tax reform is working its way through the Texas Legislature this session. Lt. Gov. Dan Patrick has highlighted it as one of his priorities this year. WalletHub compiled the statistics based off U.S. Census data using median tax payment and median home price. The study also looked at effective vehicle tax rates. Texas is one of the 23 states along with Washington D.C. to have no vehicle tax rates.