The Travis County Appraisal District Chief Appraiser announced appraisal review board hearings would be by phone. It is not clear the appraisal district or the appraisal review board can mandate phone hearings. The Tax Code is clear. The property owner or property tax consultant can request a phone hearing if they wish. The appraisal review board can also request a phone hearing. However, the property owner has to agree to a phone hearing if it is requested by the appraisal review board.
Property owners and appraisal districts will need to work together during Covid-19. However, we should not start the discuss with a mandate that quashes property owner rights.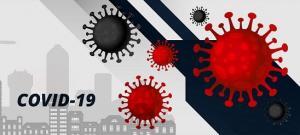 The deadline to file a property tax protest for Travis County is May 15th.
For information on Travis County property taxes, CLICK HERE
You can't get the Travis County Appraisal District Hearing Evidence Package unless you file a property tax protest. Protest by May 15th and request the TCAD Hearing Evidence Package.
ENROLL TODAY In the Property Tax Protection Program™
Your property taxes will be aggressively appealed every year by the #1 property tax firm in the country. If your taxes are not reduced you PAY NOTHING, and a portion of the tax savings is the only fee you pay when your taxes are reduced! Many FREE benefits come with enrollment.