O'Connor & Associates Real Estate Forecast Events
Attend our ongoing series of real estate forecast events, a forum for sharing the most up-to-date trends and outlooks in a variety of commercial land uses including retail, office, apartment, industrial, hotel/lodging and land. Speakers include many of the most active and knowledgeable professionals in the real estate industry and reflect O'Connor & Associates' commitment to excellence in providing real estate information.
For reservations please click the register link in the event's section or e-mail reservations@poconnor.com.
If you are a subject-matter expert and would like to speak at one of our events, contact Haley-Jane Gunn at 713-375-4205.
Cost:
Lunch — 11:30 a.m. to 1:00 p.m. – $35 (with reservation), $50 (without reservation)
2018 Real Estate Forecast Luncheon Schedule
Apartment Forecast Luncheon
Mark your calendar for the Apartment Forecast Luncheon! Industry expert Ash Kumar of Ashford Communities will deliver a unique perspective on the apartment market on both a local and national scale.
When: Tuesday, October 16, 2018
Where: The H.E.S.S. Club, 5430 Westheimer Rd, Houston, TX 77056
Time: 11:30-1:00 p.m.
Cost: $35.00/$50.00 at the door
Visit our event page to learn more and purchase tickets.
Meet the Speaker
Ash Kumar, CEO & Founder, Ashford Communities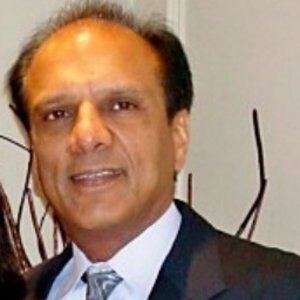 Ashford Communities was founded by Ash Kumar in 1998, shortly after moving from Canada with his family. Mr. Kumar began buying apartment properties while still a student at the University of Regina in Canada. He grew his business by analyzing each property, buying under market value and improving the properties to increase resident occupancies. Throughout his acquisitions, Mr. Kumar has taken great pride in giving back to the community as he felt there should be a way in which a business could prosper even more by providing residents with a positive experience within their community. He was right; rebranding HK Capital to Ashford Communities and establishing community building as the company's business model resulted in 70% resident retention (double industry average). His strategy focuses on implementing programs, such as English classes or health camps, to promote a sense of brotherhood among residents, ultimately resulting in recurrent lease renewals despite rent increases. Ashford Communities has expanded its portfolio to 13 complexes reflecting a growth of 350% over the last four years and is one of the main sponsors of TotoAid, the organization founded alongside his wife, which provides education for children in Tanzania from elementary all the way thru college.
Despite achieving rapid business success, Mr. Kumar did not allow it to impede him from expanding his knowledge further. He is currently focused on his academic growth and has enrolled in the Harvard OPM Class of 2015 and EMP EO Class of 2017. He is also a founding member of Houston's CEO Group Vistage (highest growth 2008, 2014, 2015, 2016) and a founding member of EO Houston.
Juan Cuevas, First Vice President- Investments, Marcus & Millichap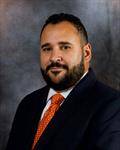 Juan is responsible for business development, maintaining client relationships and developing the sales strategy for multifamily sales assignments. Juan is integrally involved in all phases of the multifamily investment process. Juan has been involved in projects from inception to disposition, acquisition and rehab to institutional land development. Juan also works with multifamily asset owners to insure that their assets are operating as optimally in the market as possible. Real estate is a great asset to own but unfortunately it does not come with a statement. A quarterly, bi-annually or annual look at your multifamily assets is just good business sense. This information is always actionable, immediate, data upon which informed, calculated decisions can be made and extra profits made from them.
With more than twenty years of experience in real estate, Juan has seen many facets of the multifamily investment business. He began his career as a residential leasing agent in Manhattan, N.Y. where he specialized in luxury loft apartments in the most trendy parts of Manhattan. Upon moving to Houston his focus switched to residential loans and then quickly moved up the ranks and became the Director of Commercial Finance at Zeus Mortgage, Ltd.
As a Vice President Investment of the National Multi Housing Group of Marcus & Millichap he represents private and institutional clients in the disposition of core, non-core and REO assets. His specialties include valuation, transaction execution, marketing, sales negotiations and escrow management. Juan believes in collaboration. Representation from Juan comes with the promise of complete cooperation with not only every agent within the national Marcus & Millichap Platform, but every qualified agent in the brokerage community at large.
Save the Date!
The Industrial Forecast Luncheon featuring Christen Hatfield of Vigavi will be on Wednesday, November 14, 2018. 
When: Wednesday, November 14, 2018
Where: The H.E.S.S. Club, 5430 Westheimer Rd, Houston, TX 77056
Time: 11:30-1:00 p.m.
Cost: $35.00/$50.00 at the door
Visit our event page to learn more and purchase tickets.