Hotel Forecast Luncheon


January 23, 2019




11:30 am - 1:00 pm
Guest Speakers Scheduled:
David Parker – President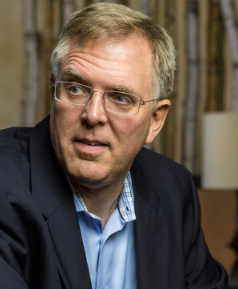 The President of DPC Hospitality, David Parker, has over 30 years of experience in the hotel industry, including more than 25 years in hotel consulting and development. Prior to forming DP Consulting in 2001, Mr. Parker was employed by PKF Consulting (now CBRE Hotels) for nearly a decade, where he developed numerous methodologies for collecting market information on hotels and meeting facilities, and developed multiple modeling techniques for projecting utilization, income and expense.
In addition to opining on market conditions as a qualified hotel market consultant, Mr. Parker is also an experienced real estate developer, having completed numerous ground-up projects involving residential, retail, and hospitality uses. As a successful real estate developer, he brings a developer's perspective to complex consulting engagements, along with the polish of an experienced consultant from a national firm.
Mr. Parker is the Past President of Hospitality Financial Technology Professionals Houston Chapter and has been a Guest Lecturer at the University of Houston Conrad Hilton Hotel College. He is also a licensed real estate broker in Texas, and a licensed pilot.
Christian Abbate – Senior Vice President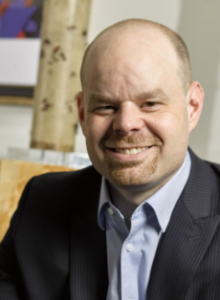 With more than 15 years of professional experience in the industry, Christian has provided market and financial services for a variety of hospitality real estate projects. His areas of specialization include market and financial feasibility and valuation analysis for hotel and conference center projects, economic impact and gap analysis for numerous municipal projects, brand impact studies for multiple hotel brands and projections of hotel occupancy tax revenues for various public entities.
Prior to partnering with David Parker at DPC Hospitality, Christian served in several roles including Director at CBRE Hotels and as Vice President at PKF Consulting's Houston office from 2007 to 2018. Preceding that, he served in management positions at Whataburger, Accor Hotels and Hilton Hotels. Christian holds a MHA from the Conrad Hilton College at the University of Houston and a BBA with an emphasis in Marketing and Entrepreneurship from Baylor University.
Christian lives in Katy with his wife Becca and their two boys. When not working, he enjoys traveling internationally, reading and supporting the Houston Astros.
John M. Keeling – Executive Vice President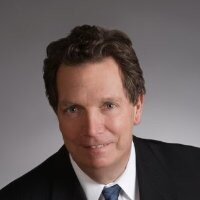 John M. Keeling, former PKF Consulting Senior Vice President, joins Valencia Group as Executive Vice President. Keeling, a noted lecturer, teacher, author and authority on hotel matters who is frequently sourced by respected industry trades, business journals and newspapers, brings 35 years of experience in hotel brokerage, appraisal and consulting to his new role.
Prior to his nearly 20-year affiliation with Houston-based PKF Consulting, Keeling served as the regional managing partner of Laventhol & Horwath, a Philadelphia-based CPA and business consulting firm. From 1982 until 1990, he oversaw the consulting practice's Southwest region, which included offices in Houston, Dallas, St. Louis and Denver and a scope of work ranging from financial structuring of complex real estate projects to owner assistance in the negotiation of hotel management contracts. He joined the company in 1976 as a real estate consultant. In this capacity, he directed the hotel consulting practice of the Houston office and initiated the monthly Trend of Business in the Lodging Industry report for Houston, San Antonio, New Orleans and the Gulf Coast.
Keeling formally began his hospitality career with Marriott International at the Marriott Twin Bridges Hotel, Arlington, VA, and after several expedited promotions and moves, left the company as a manager at the Marriott in Dallas. His first taste of the industry, however, began as a student at UCLA, where he was a residence hall general manager and coordinated the remodeling of the serving and dining facilities. After graduating cum laude with a BA in History, he earned an MBA in Hotel, Restaurant and Institutional Management from Michigan State University. In 2008, he was named an honorary alumnus of the University of Houston's Conrad N. Hilton College of Hotel & Restaurant Management and received the Lifetime Achievement Award from the Hotel & Lodging Association of Greater Houston.
Keeling's numerous professional and social memberships include the American Institute of Certified Public Accountants, The Counselors of Real Estate, The Appraisal Institute, The Urban Land Institute and the Downtown Houston YMCA (former Chairman, Board of Management).