Central Appraisal District (CAD)
DCAD is responsible for appraising property for the purpose of ad valorem property tax assessment. The CAD is a political subdivision of the State of Texas. DCAD duties include establishing and maintaining exact property values for all real and business personal property.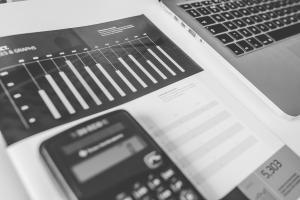 Watchdog
Dave Lieber is the author of Watchdog Column in DallasNews.com website. The Watchdog columnist shares the latest information, suggestions and tools to help you get your way. This American news website provides tips to protect your money and your family, to handle stubborn customer service representatives, to know your rights under law to beat the con man. Recently Watchdog brought forward the story of the Dallas property tax increase.
Against tax increase
The teachers of the school district trolled for votes on social media for a rise in Dallas property taxes. A "Back-to-School Bash" was held at one high school that served as an early voting polling place. As well, the polls were open at five other high schools and election came in the August with lower turnout. Six out of 10 voters were against the large school tax increase.
The watchdog found that only very few North Taxes taxing entities are giving major tax relief. Governments continue to spend more. Many governments are gaining a large amount of new income from much higher property appraisals and they don't have to do anything for it. To get more income they keep their tax rate the same and that's so wrong.
If a city, county or school district keeps its tax rate the same this year, more money comes in because to get the final tax bill, it's the tax rate multiplied by assessed property value. Assessments jumped the most this year in the two decades as Dave reported in Texas.
Even if a government cuts its tax rate, it still can make more money. How? Those crazy high property appraisals most of us saw this year.
Rebellion
In May, Dave Lieber announced "The Watchdog's Guide to an Easy Tax Revolt." He recommended everyone to force their government leaders to lower their tax rates to levels that match the previous year's tax revenue.
County Judge Clay Jenkins visited governments throughout the county, asking them to lower their tax rates. Jenkinsstated The Watchdog that his board's final tax vote is September 20. He still hopes to get one more vote to avoid what he is calling "the largest tax burden increase in the history of Dallas County."
"It's always hard to get people in government who, once they see an opportunity to have more revenue, to turn loose of that revenue," he says.
The Watchdog Research
Dave Lieber was eager to see how much governments are interested in tax relief, so he took a survey. Of the 39 cities, 20 kept their tax rates the same. Three increased, and 16 made cuts, many of them are quite small, so there's still a tax increase.
According to his research, cities that did their best to reduce the tax rate plenty to keep tax revenue the same as last year was Grapevine. Other cities he found that are making sure their tax revenue does not increase are Heath, Hickory Creek and Cockrell Hill.
Dave Lieber discovered the city with the biggest tax increase (4 cents per $100 of value) is Haltom City. Note that Dallas is at least cutting its rate by a little more than a penny. (Remember, he didn't check every city.) He checked five counties: Dallas, Tarrant, Collin, Denton and Rockwall. As of now, all but Dallas County is making cuts in the tax rate.
In general, school district reports for around 55 percent of a property tax bill. A county adds about 16 percent and a city is in for 16 percent. The rest goes to hospital, school, water districts and others. Watchdog Dave Lieber is the leader of Watchdog Nation, which depicts Americans how to stand up for themselves and become super consumers.