O'Connor Leadership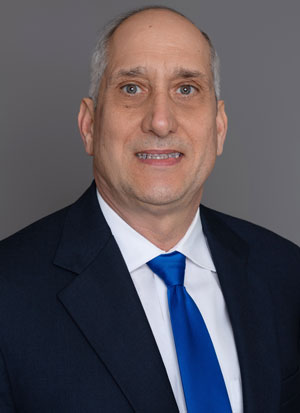 Patrick O'Connor, MAI, Owner and President
Patrick O'Connor has been active in reducing property taxes, providing expert witness testimony and appraising commercial real estate property since 1983. Pat is active in publishing analyses and data with respect to the real estate market, while being a highly regarded media spokesperson for the real estate community. He holds a MAI, the highest achievable designation from the Appraisal Institute, and is a licensed senior property tax consultant. Pat earned a Master of Business Administration from Harvard University. In 2001, he authored the first definitive consumer guide to Texas property taxes, Cut Your Texas Property Taxes.
---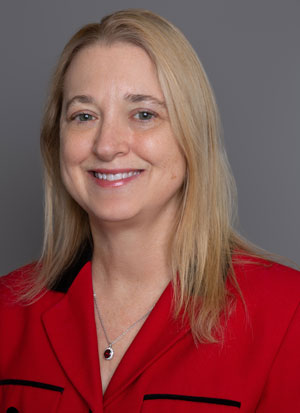 Kathleen O'Connor, Owner
On a conservative basis, Kathleen O'Connor manages the financial operations of the company. Working with outside accountants, Kathleen authorizes annual financial statements and projections. She monitors and reviews all expenditures, helps develop financial policies and procedures, and oversees payroll functions. Kathleen is a graduate of Baylor College, is a licensed Real Estate Broker and is very active in CREW. For more than twenty years, she has been an active participant in O'Connor, taking pride in its growth from a small firm to a company with a national reputation and more than 600 local and international employees
---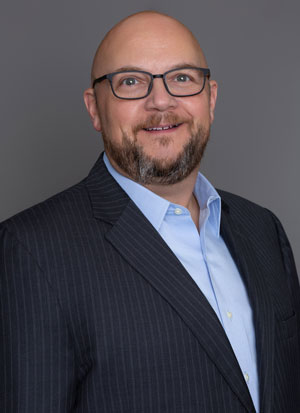 Mike Olivares, Chief Operating Officer
Mike has more than 25 years of consulting and operational management experience in the information technology, retail and real estate industries. Mike's real estate background includes software consulting and federal tax reduction consulting. Previously, he served as national director of the Federal Tax Reduction department. In his role, Mike helped O'Connor analyze more than $15 billion in commercial and multifamily real estate while providing services and consultation in the areas of cost segregation, asset abandonment, bonus depreciation, qualified leasehold improvement, tenant improvement allocation, purchase price allocation, casualty loss, capital gains and 1031 exchange analysis. He is a graduate of The University of Texas at Austin.
---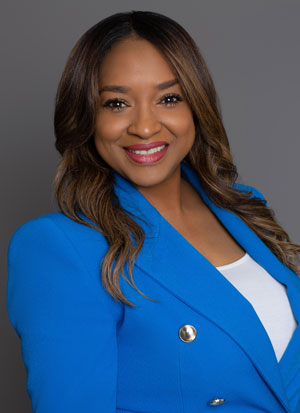 Tracy Jackson, Director of Property Tax
Tracy has been with O'Connor & Associates for a little over 2 years. When she started, as Manager of Customer Service, she came to us with over 20 years' experience in the customer service/call center industry. In the short 2 years that she has been with us, she has demonstrated not only outstanding leadership, but also the ability to grasp our business and the many intricacies of the property tax business, as though she has been working in this business for years. In Tracy's new role as Director of Property Tax, Tracy assumes executive leadership and responsibility for the Property Tax Division of the company.
---

Sari Quinlan, Director of Federal Tax Reduction
After joining O'Connor in 2012, Sari has built expertise across multiple divisions of the company. With a background in real estate, she onboarded as a property tax agent, but since 2017, Sari has specialized in the cost segregation process, providing federal tax relief to commercial property owners . As the leader of the Federal Tax Reduction team, Sari is also part of the Executive Committee, contributing knowledge as a subject matter expert to the leadership of the company.
---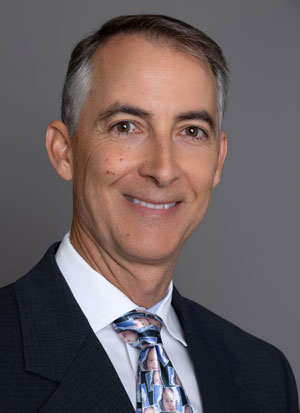 John R. Fisher, LEED AP, Managing Director of Appraisal
John R. Fisher, LEED AP, is the managing director of the appraisal department, appraisal reviewer, an appraiser trainee supervisor. Mr. Fisher has more than 30 years of experience and has appraised or reviewed real estate valued in excess of one billion dollars during the course of his career. Mr. Fisher has been designated as an expert witness in both district court and federal court. He has completed all coursework and experience credit required for the MAI designation from the Appraisal Institute. John Fisher was the top producing appraiser for several years and is a two-time recipient of the STAR award given by O'Connor for superior achievement in technical expertise, quality of work, and professionalism.
Mr. Fisher holds a Bachelor of Business Administration with a major in Finance from the University of Houston; is a Leadership in Energy & Environmental Design – Accredited Professional (LEED AP); and is a State Certified General Real Estate Appraiser (Texas) TX-1323960-G. John is married with one child who is the center of his universe.
---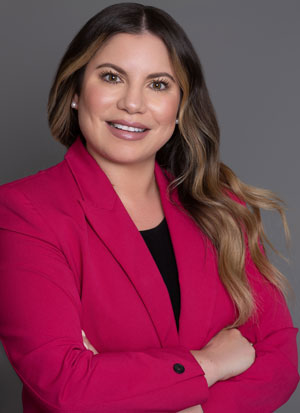 Kayla Ashby, Director of Human Resources
Kayla Ashby serves as the Director of Human Resources for O'Connor. As a member of the Senior Leadership Team, Kayla works to implement HR practices that support O'Connor's long-term strategic objectives and is responsible for providing senior-level human resources support in the following areas: staffing, employee relations, operational and human resource policies, performance management, compensation and benefits, and training and development. Kayla has a passion for building the company infrastructure through technology, compliance, and employee support.
Kayla holds a Bachelor of Science degree from Sam Houston State University. She is also certified as a Professional in Human Resources (SHRM-CP). Kayla is an active member of many prominent HR organizations including the Society for Human Resource Management (SHRM) on both the national and local level.
---
Tonya Felix, General Counsel
Since 2008, Tonya Felix has served as O'Connor's General Counsel and is a member of the Senior Leadership Team. Mrs. Felix is the company's chief legal advisor and has oversight of the Legal Department. She is a seasoned corporate attorney with extensive leadership experience. Mrs. Felix provides strategic counsel to management and executives on a wide range of issues, including regulatory compliance, litigation management, contract negotiation, policy development and employment matters. She has organized and developed key initiatives throughout the Legal Department that have had a significant business impact.
Mrs. Felix holds a Bachelor of Science degree from the University of Houston and a Juris Doctor from South Texas College of Law. In addition, Mrs. Felix is a member of the State Bar of Texas and is licensed in the U.S. District Court for the Southern District of Texas and the U.S. Court of Appeals for the 5th Circuit.
---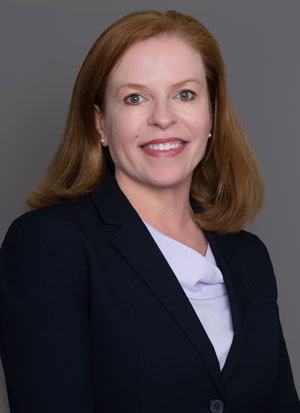 Evelyn Lozano, Director of Information Systems
Evelyn Lozano joined the O'Connor team in 1993 and has held various positions throughout her tenure such as Network Administrator, Manager of IT and most recently, Director of Information Systems. As Director, Evelyn's responsibilities include management of programming, database and software management, and IT and Network infrastructure for all of O'Connor and its associated companies. Evelyn's education background includes North Harris County College, SMU – Bellaire Technology Program; current certifications include CISSP, MCSE – Productivity, MCSA, CCNA Security, ITIL Foundation, CompTIA Security+.
---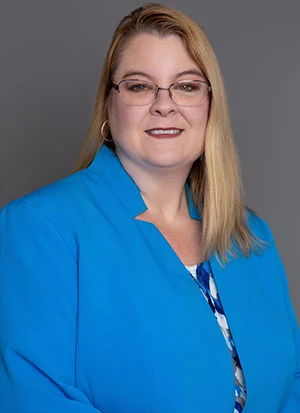 Amy McCollum, Marketing Manager
Amy came to O'Connor with over 15 years of experience providing marketing strategy, planning and execution across multiple sectors including title insurance and oil & gas. Her areas of expertise are promoting brand identity, organizing multi-channel marketing campaigns, leveraging digital and print media, event management, and building relationships through strategic partnerships. Amy heads up O'Connor's effort, creating strategies and concepts for the marketing team to deliver in an effort to educate residential and commercial property owners on their rights to appeal valuations as well as the benefits of property tax reduction. A graduate of Sam Houston State University, Amy holds a bachelor's degree in Journalism/Advertising.
---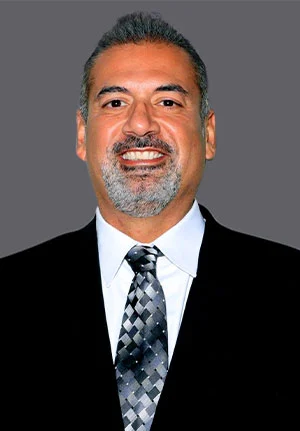 Jorge L. Alarcon, Director of Acquisitions
Jorge L. Alarcon has been with O'Connor & Associates for over 14 years. Jorge is responsible for leading and developing OCA's acquisitions of property tax consulting firms for residential and commercial real estate. He also is responsible for overseeing OCA's residential and commercial properties. During his time with O'Connor & Associates, he has demonstrated success managing a talent acquisition team in a fast-growing environment. Jorge has over 20 years of experience in real estate, negotiations, and property management. Jorge is a self-starter with a "can-do" attitude and exceptional critical thinking and problem-solving capabilities. He is a graduate of the University of Houston – Downtown.
---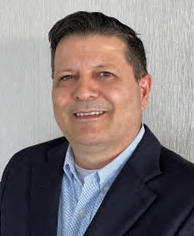 Juan Carlos Osorio, Near/Offshore Sales Director
Juan Carlos Osorio is the near/offshore sales director here at O'Connor and Associates. Juan Carlos has over 30 years of experience in customer service, sales, accounting and operations. His career spans the healthcare, airline, transportation, and real estate tax industries.
Juan Carlos joined O'Connor in 2022 and is responsible for growing our near/offshore sales operations, which includes the executive management, orientation, and training of all near/offshore sales teams. Juan Carlos will be instrumental in our plans to grow our near/offshore sales force by 4X over the next few years.
Juan Carlos is a proud United States Navy veteran, and his educational background includes U.S. Navy Disbursing School, Texas School of Business, and Western Governors University.
---
ENROLL TODAY In the Property Tax Protection Program™
Your property taxes will be aggressively protested every year by the #1 property tax firm in the country. If your taxes are not reduced you PAY NOTHING, and a portion of the tax savings is the only fee you pay when your taxes are reduced! Many FREE benefits come with enrollment.