IRS Cost Segregation Services
Pioneers in cost segregation reporting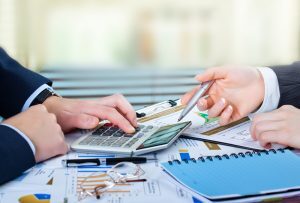 Our real estate professionals provide cost segregation reporting for federal income tax reduction by calculating costs of property components and segregating each to the correct depreciation, including short-life classifications. We've completed thousands of reports across the country, saving our clients millions in federal taxes.
Experience – 10+ years of providing cost segregation and IRS-compliant reports for properties in more than 45 states.
Expertise – Exceptional skill in coordinating with property owners and federal tax professionals.
Efficiency – Reports delivered faster than any other firm.
Client-friendly – Low stress process for clients, with helpful correspondence in less than 15 minutes and minimal documents required.
Cost Segregation Tax Cutting Tips
Integrate cost segregation to optimize your investment plan
This IRS defined approach correctly identifies short-life component costs for depreciation. Taxes can be cut dramatically and immediately.
Consider your complete investment portfolio. Cost segregation works for any type property placed in service after 1986. Recoup previously under-reported depreciation without filing amended tax returns.
Obtain a free estimate of savings. O'Connor will provide this prior to moving forward.
Involve your CPA. Involving your tax advisor with cost segregation experts can optimize the study's results. O'Connor's reports are valuable backup for CPAs' tax filings and are IRS field audit tested.
Engage real estate expertise to visit and analyze property. Our appraisal experts know exactly what needs to be quantified and qualified in accordance with the IRS Audit Techniques Guide. Because we do not "over-engineer" the staffing or production process, our fees are modest.
ENROLL TODAY In the Property Tax Protection Program™
Your property taxes will be aggressively protested every year by the #1 property tax firm in the country. If your taxes are not reduced you PAY NOTHING, and a portion of the tax savings is the only fee you pay when your taxes are reduced! Many FREE benefits come with enrollment.