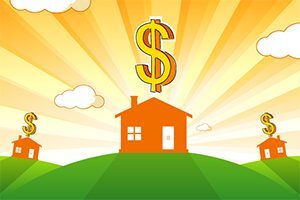 Many property owners have the option of appeal the increased appraised value of their property so they can try and get a lower tax bill for the year. While you might not cut much off your yearly taxes, over time the savings can really add up.
If you keep maintaining an accurate appraised value for your property, you could end up saving thousands of dollars in a few years. Most people can think of much better things to do with a few thousand dollars than to give it to the government!
#1 – What Does the Future Look Like for Property Taxes in Houston, Texas?
Over the next few years, Texas property owners are expected to see an increase in their property values, which means more taxes owed each year. The Harris County Appraisal District gave the following figures, which paints a pretty clear picture of what the future might hold for Houston, Texas property owners:
Below $80K – 35 percent of properties to be increased
$80k-$149k – 78.8 percent of properties to be increased
$150k-$249k – 90.7 percent of properties to be increased
$250k-499k – 94.0 percent of properties to be increased
$500k-$999k – 95.6 percent of properties to be increased
Over 1 Million – 94.4 percent of properties to be increased
If you are thinking of appealing the proposed tax bill, there are several things you need to think about as you move forward.
#2 – Get information By Requesting the Hearing Evidence Packet
This is one of the critical steps you can take to help give you the best possible chance of winning your tax bill protest. This contains the information that the appraisal district is required to reference in order to appraise your property. For property owners in Houston Texas, this packet is available online and you can also request a copy of it to be sent to you prior to the hearing of your appeal. By getting this packet and having access to the information beforehand, you will be able to better prepare for your appeal.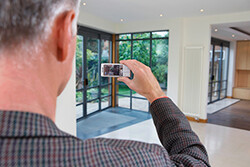 #3 – Pictures are worth a thousand words so make sure they are working for you!
Another way you can prepare for your appeal hearing is to use the power of photos to help you make your case. Taking pictures of your home and the surrounding areas can help you build a case for why the appraised value of your home may not be as accurate as they are saying.
Make sure you document any disrepair or negative features of your home. Also be sure to note how neighbors and other nearby factors can bring down the value of your home.
#4 – Consider the factors that detract from your property.
Is there a landfill or water treatment plant nearby? Are you near a water tower or electrical towers? Look for any factors that detract from the value and appeal of your home and document these so you can build your appeal around them. You can present these during your case and make an appeal proving that these items and conditions make your property worth less than what they are appraising it at.
With these steps in place and these ideas in the works, you stand a good chance of building a strong case. You can go into the hearing armed with the evidence you need to try and protest the tax bill that you received.
ENROLL TODAY In the Property Tax Protection Program™
Your property taxes will be aggressively appealed every year by the #1 property tax firm in the country. If your taxes are not reduced you PAY NOTHING, and a portion of the tax savings is the only fee you pay when your taxes are reduced! Many FREE benefits come with enrollment.