When governments vie for a gush in revenue flows, property owners choke at big tax bills. What they do to save budgets may sound prolific for municipalities and school districts to ease off their money worries for the fiscal year. But, that's not the same for property owners. They have to dig deep into their pockets to pay those huge taxes. Some say they go out of pockets during tax settlement. If you sail in the same boat, welcome to the world of tax miseries. You may balk at the idea of stepping in. Nonetheless, you turn up like a bad penny no sooner than you become a property owner.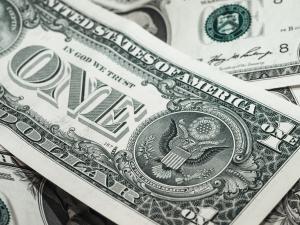 Key Stats
Property tax norms in Texas is not something way out of normal. It's the same like in any other states – property assessment, tax billing, and appraisal in force. But, it has hit the spot of sixth place for collecting high property taxes in 2013. Of all the state counties, Harris County has ranked in the top 25 at 22nd in highest property tax listings in 2007. Handling property tax protests for over 470,000, it's facing the music for levying high on Texan property owners. To date, Harris County Appraisal District is the largest appraisal district in the state and the third largest appraising entity in the nation.
Outcome of the Real Estate 'Bubble'
Real estate markets have their own trends. What if it starts to tumble all of a sudden? Experts say the 2008 recession had led to the US Housing bubble. Indeed, the Harris County Appraisal District glimpsed a sudden drop in housing inventory. In figures, it scored a record of 2.6 months painting a picture of seller's market rather than being balanced.
An Extra Bit of Information
In the real estate realm, marketers often speak of housing inventory. What does it really mean? Well, the prospect of selling a property within a time span of 0-4 months, 5-8 months, and 9 or more months translates to seller's, balanced & buyer's market.
Seller's market sells properties quickly within 4 months
Balanced market carries out its selling at a medium pace though not rapidly.
Buyer's market is relatively slower in selling properties.
Causes of Property Value Increase
Most property values on appraisal records are off the mark, and you have to have a check on it. Perhaps, your property is unduly valued due to improper assessment and validation. Most commonly, these types of errors often occur due to dependence on comparable sales data. Appraisers don't keep track of all your property improvements and tweak its market value accordingly. As per found data, home sales prices are 8-10% in Houston while HCAD increased its values 14-20%.
How to Slip Off Tax Burden?
Are you racking your brains how to get rid of tax troubles? If so, rising property tax protest is a one-size-fits-all solution. As per Texas tax policy, you can file a protest till June 2. Be sure on what grounds you can rise protest.
How to Protest
Either online or by mail, you can send in your protest form to Harris County Appraisal District. There are two main filing options – iFile & iSettle systems.
iFile System
Check in your property value notice for account number. With this number and an iFile number, get on with filing your protest by hitting on the website, www.hcad.org. Visit the protest page with a click on the 'File to protest' option and file your property tax protest.
iSettle System
Instead of waiting for months for a call-up from HCAD staffers, you can opt for iSettle for a quick solution. With this system, you can settle any protests online with the click of a button. Meet an appraiser in person to sort things out in the first place before moving further. Having done your account validation process, HCAD staff review your property value. You'll get a prompt call, if you really stand a chance of knocking down your property value. In case you get dissatisfied with the final settlement, your next step is to find appraisal review board for help.
Find a Way for Possible Exemptions
Embrace the opportunity of exemptions from taxation with the following options:
1. Residential Homestead
The HCAD taxing unit considers residential homestead on the basis of year-to-date ownership of the property. Which means, you have to be the rightful owner of your property from January 1 for the tax year and you still possess it. Owner's short absence from the property site won't deter exemption approvals. If you go outdoors for military service or medical treatment, you don't have to cancel the stay in fear of not getting exemptions. Because, you are still entitled to tax exemptions. Also, you can't apply for exemptions for more than one property in a tax year.
2. Persons Age 65 or Older
Harris County Appraisal District offer exemptions for persons of age 65 and older. With a tax exclusion of $10,000, the property owner can cash in on this opportunity. The only thing is that the applicant should have turned 65 years of age from the start of the tax year (Jan 1).
3. Disability Homestead
If you are disabled by birth or due to a mishap, HCAD supports you with probable tax savings through disability homestead. The district makes sure that the applicant is given a safe money of at least $3,000 per year. But, in real, the exemption offer for a disabled person tunes up to $10,000.
Note that person of age 65 or older and disabled cannot apply for both the exemptions and he/she has to make a choice.
4. Veterans Exemptions
For veterans, who have fought in battlegrounds and become disabled, HCAD veterans exemption comes in handy for those seeking help. Even surviving spouse and children can reap the benefits with this exemption. Finding yourself eligible for this exemption, you may fill out an application to get one. You may be entitled to either partial or total exemptions. Else, a part of the total tax amount is deduced.
Bottomline
Pivotal in collecting more than $6 billion in property taxes, Harris County Tax Assessor-Collector's office Property Tax Division strives to maintain records of 1.6 million tax accounts for all intents and purposes. Finding errors in records is possible by all means and make sure to pore over your tax bill for any discrepancies. Grab hold of protesting option to knock off exorbitant tax bills.
Reference Links
ENROLL TODAY In the Property Tax Protection Program™
Your property taxes will be aggressively appealed every year by the #1 property tax firm in the country. If your taxes are not reduced you PAY NOTHING, and a portion of the tax savings is the only fee you pay when your taxes are reduced! Many FREE benefits come with enrollment.