Are you looking forward to settling into a new home after retirement? Then you may still be deciding where that home should be to make the most of your golden years. Choosing a spot to spend the best years of retirement can be tricky. By asking yourself a few simple questions, though, you can make finding the best home for your golden years so much simpler.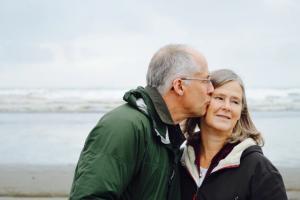 How much can you afford to spend on a home and expenses?
Financial planning is crucial during retirement, which means researching local prices of houses, so you can know what to expect. For example, in Houston, the median listing price is $285,000. In addition to housing prices, you should also calculate any expected cost of living expenses for the cities on your list. This will give you a better idea of potential monthly expenses and how those will fit into your retirement savings. Finally, don't forget to factor in any aging-in-place upgrades that you will need to pay for, in order to make your new home safe. For example, if you need to remodel your bathroom, you can expect to pay approximately $9,646 on average in Houston.
What are some of your favorite hobbies and activities?
If you're going to move to a new city, you need to make sure you will still be able to participate in all of your favorite past-times and activities. Do you love to golf on the weekends? Then do your homework to see local golf courses for each destination. You can also get an idea of average fees, as well, to see how affordable your hobbies will be during retirement. If you prefer to stay active by spending time with a pet, you may also want to check out local parks, including any area dog parks that will help you and your canine best friend stay healthy.
Do you need to be close to family members or friends?
It's a fact: Loneliness can lead to both physical and mental health issues for seniors. One of the best ways to prevent loneliness is to stay connected to loved ones and close friends. You may not need to be in the same city, but knowing that children or grandchildren are a short car trip away can help curb some of those feelings of loneliness. If you prefer to fly, think about whether you will be near a price-friendly airport, so you will not have to spend a small fortune to visit your loved ones or even to take your own trips in the future.
Will you have access to the care and resources you need?
Having access to a decent airport can be important for retirees, but having access to quality healthcare is absolutely essential. If you are thinking of relocating to a different state and rely on Medicare for your health coverage, you should research which Medicare plans are available in each state. Plans and pricing can vary widely by state, and you don't want to be surprised after you spend so much effort and money on a move. If you are a veteran of the Armed Forces, you should also search for VA healthcare centers, so you can easily access needed care.
What if you need extra care later?
It's not something most seniors want to ruminate on, but it's possible a time will come when you need extra help with the house, medications or even grocery shopping. When that time comes, you'll need to weigh the options of in-home care or even assisted living. Knowing the potential for this, take the time now to survey options where you're moving. By visiting different facilities in your community, you'll have a better idea of where you can land if assisted living becomes a reality. Keep in mind that assisted living isn't cheap — A Place for Mom notes the cost of assisted living in Houston starts at around $1,850, but it can go much higher. Just having those numbers to play with, however, can make it easier for planning your financial approach.
Whether you're buying a second home or relocating during retirement, finding a location that fits is important. After all, they call these "the golden years" because they really can be some of the most enjoyable years of your life. So, make sure you are enjoying those years in a home that truly makes you happy—because you truly have earned it!
ENROLL TODAY In the Property Tax Protection Program™
Your property taxes will be aggressively appealed every year by the #1 property tax firm in the country. If your taxes are not reduced you PAY NOTHING, and a portion of the tax savings is the only fee you pay when your taxes are reduced! Many FREE benefits come with enrollment.