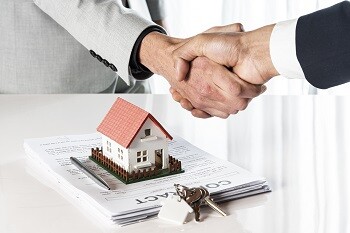 Home owners can appeal property taxes based on either market value or unequal appraisal. An appeal on market value is based on the value set by the appraisal district exceeding market value.
An appeal on unequal appraisal addresses whether the value is equitable compared to similar homes. African-American home owners are less likely to obtain a fair hearing at Harris County Appraisal District (HCAD) than Anglo home owners due to HCAD's culture, property records and evidence.
HCAD has an insular culture which tends to ignore any evidence except the evidence they produce and approve. HCAD's evidence is highly technical, based on the flawed assumption that HCAD has accurate records for all 1.2 million houses in Harris County. Since they mostly review the condition of houses using aerial photography, there is no chance they have accurate property records for 1.2 million houses.
Harris County Appraisal District makes two mistakes that deny African-Americans a fair property tax appeal:
Arbitrarily declaring sales "unqualified"
Using an unequal appraisal analysis that has a predetermined value
In primarily African-American areas, HCAD typically declares most of the sales "unqualified", meaning that they will not be considered by HCAD or the appraisal review board in a hearing. For example, in one neighborhood (#8421.01) near Martin Luther King and the South 610 Loop, in the 2013 hearing evidence (2014 hearing evidence is not yet available) HCAD declared 13 of the 18 most recent sales "unqualified" for consideration at the hearing.
Most appraisers would consider these sales reflective of the market, since they comprise most of the market. However, in HCAD's parochial culture where professional judgment is discouraged, neither appraisers nor appraisal review board members are expected to use evidence unless HCAD produces it and approves of it.
Most of the eighteen sales had a sales price in the range of $16,000 to $30,000. However, most of the five sales deemed "qualified" by HCAD were in the range of $30,000 to $49,000. The sales deemed "qualified" by HCAD were all either cash sales or seller-financed. HCAD would typically deem cash and seller-financed sales as unqualified.
HCAD's second flaw to deny African-Americans a fair hearing is their unequal appraisal analysis, which generates a predetermined value. The analysis assumes HCAD has perfect information on every house, which is impossible. However, since HCAD appraisers do not consider unequal appraisal at informal hearings, and the Harris County Appraisal Review Board votes in favor of HCAD's unequal appraisal evidence 99% of the time, African-American home owners are denied the opportunity to protest unequal appraisal.
HCAD compounds the problem of systemically over-valuing houses in African-American areas with their insular process of evaluating evidence. Excess taxation of African-American home owners causes large numbers of property tax foreclosures. There are 28 parcels up for property tax foreclosure in Zip Code 77028 (primarily African-American) for June 2014.
The only option for an independent review of market value and unequal appraisal for Harris County home owners in African-American neighborhoods is to file for binding arbitration (requires a $500 deposit) or to file a lawsuit in district court (requires $300 filing fee, attorney and expert witness).
O'Connor & Associates feels so strongly about the injustice occurring that we are offering a free 2014 property tax protest to the most over-taxed home owners in Harris County.
For more information, contact Patrick O'Connor at 713 822 8613 (cell) or poconnor@poconnor.com.