Property Tax Protection Program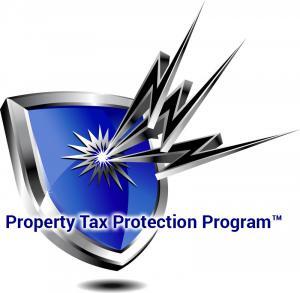 Property Tax Protection Program – every practical effort is made to reduce your property taxes, including appeals to the highest appropriate level each year, whether that is to the informal hearing, appraisal review board hearing and binding arbitration.
Assist you with exemption questions and applications at no cost.
Work with you to confirm the appraisal district is not overstating the size or condition or grade of your home.
The Property Tax Protection Program includes reviewing all accounts for binding arbitration and then filing binding arbitration for about 10,000 accounts.  There are a variety of reasons to file for binding arbitration: 1) to reduce the taxable value, 2) most appraisal districts and appraisal review boards will not consider unequal appraisal, so the only option for most homeowners to appeal on unequal appraisal is binding arbitration, 3) appraisal districts sometimes have inappropriate rules or appraisers who are not comfortable making decisions, and) 4 appraisal review boards tend to be more receptive to the appraisal districts evidence in many cases.
The largest reduction O'Connor obtained in binding arbitration is more than $10 million.
An average reduction of 7.4% of 2016 binding arbitration cases settled or with a hearing
O'Connor is the only Texas tax consultant known to file a volume of binding arbitration cases
In pursuing ten thousand binding arbitration cases, our goals are four-fold: 1) reduce our clients' property taxes and 2) address unequal appraisal, 3) focus on valuation errors made by appraisal districts and ARBs and 4) addressing some appraisal district errors in public, with arbitrators who do not work for appraisal districts.  We are hopeful that addressing these issues publicly with arbitrators will cause appraisal districts to consider a more cooperative approach in the informal and formal hearings.
All accounts that have an appraisal review board (ARB) hearing are reviewed for binding arbitration.  We do not believe any other firm screens all ARB files for binding arbitration nor does any firm (to our knowledge) pay the binding arbitration fees for thousands of clients.  If we pursue binding arbitration, we: 1) pay the filing fee of $450 or more, 2) prepare evidence on market value, 3) prepare evidence on unequal appraisal and 4) either negotiate a settlement or attend the binding arbitration hearing.

ENROLL TODAY In the Property Tax Protection Program™
Your property taxes will be aggressively protested every year by the #1 property tax firm in the country. If your taxes are not reduced you PAY NOTHING, and a portion of the tax savings is the only fee you pay when your taxes are reduced! Many FREE benefits come with enrollment.