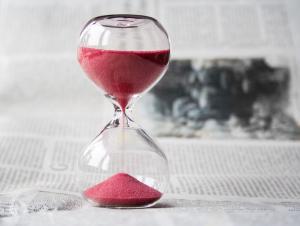 Now is actually the right time to go through the property tax appeal process if you disagree with the assessor's valuation of your property. As lowering taxes is an iterative process, it is better to take available options until you are offered a fair property tax reduction because getting a satisfactory reduction in property tax may take some time.
Effective September 1, 2005, the Texas legislature revised the Texas Property Tax code to permit Texas home owners the choice of engaging an Appraisal Review Board's (ARB) conclusion for a property with a value of $1 million or less using binding arbitration. The arbitrator can only consider market value at a binding arbitration hearing.
So what is Binding Arbitration? Binding arbitration involves the submission of a dispute to a neutral party who hears the case and makes a decision. The arbitration agreement outlines on how an arbitrator is selected and also specifies procedural rules for applying binding arbitration. Once an arbitrator is selected, a formal investigation is made which involves disclosure of documents and taking witness statements.
A hearing will be held after the discovery, in which the parties may submit a statement of the case that outlines their view of the facts and arguments in support of their respective positions. Before concluding with a final argument, the arbitrator will typically give the parties a chance to present opening statements, evidence, and testimony of witnesses. Sometime after the hearing, the arbitrator will issue a decision, which may include material compensations.
Binding arbitration is less formal and technical than court. It can be expensive but the advantages include a lower cost, private forum, speedier resolution and the loser pays provision.
Form AP-219
Comptroller form AP-219 must be used to file a request for binding arbitration. The form and the required payment must be delivered to the county appraisal district within 45 days of receiving the ARB order. After the property owners submit the request, the Texas appraisal district has 10 calendar days to certify the application form and forward the request and the money order/cashier's check, along with a duplicate of the ARB order, to the Comptroller.
Therefore, if the property owner wins the argument he/she will be returned $450, and the Texas appraisal district is needed to pay the arbitrator's fees. However, if the arbitrator's assigned value is nearer to the ARB's value than the property owner's opinion of value, the arbitrator is paid from the Texas home owner's $450 deposit. Once the arbitrator constitutes a decision, it is final and is unable to be disputed.