Property tax consultant aggressively protests your property tax assessments: 1) no flat fee, 2) free, fast online enrollment (3 minutes) and 3) most aggressive consultant. Don't pay more than your fair share.
You pay nothing ever unless we reduce your property taxes.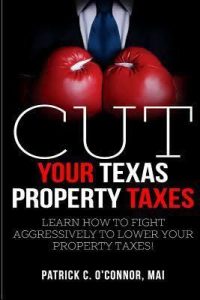 Property tax consulting services provided in 45 states, including over 200 counties in Texas. O'Connor provides tax protest services to home owners and commercial property owners. We render and protest personal property assessments. Our licensed tax consultants and administrative support team benefits home and property owners by reducing property tax assessments, filing personal property renditions, reviewing tax statements, protesting over-assessed property values, and attending informal tax hearings and appraisal review board meetings. Our team can reduce your property taxes every year, even if the value does not change, without extra steps! We work tirelessly to protest and lower your taxes with:
Informal hearings
Appraisal Review Board (ARB) hearings
Judicial appeals
Our property tax consulting services are available in more than 200 Texas appraisal districts, including Bexar, Brazoria, Collin, Dallas, Denton, Fort Bend, Galveston, Harris, Montgomery, Tarrant, Travis and Williamson.