Joe Don Bobbitt, Acting Chief Appraiser of McLennan County Appraisal District announced:
COVID-19 Warning: Office is closed to Public
As the coronavirus situation progresses, we are committed to serving the public. Some of the latest developments have heightened concerns for everyone's health and wellbeing. We have made the decision to close the doors to the public to limit everyone's exposure. Through technology, we are confident that we can still offer service to the public, while protecting you and our employees by helping to increase social distancing and slow the spread of the virus.
Personal Property Rendition Deadline extended until May 15.
McLennan County Appraisal District intends to mail notices May 5, 2020
[End of McLennan County Appraisal District official announcement.]
Property owners are URGED to file a protest by May 15, 2020, whether or not they have received a notice of 2020 value. The appraisal district is not required to send a notice of assessed value in some cases.
YOU MUST FILE A 2020 PROTEST TO OBTAIN THE FREE MCLENNAN COUNTY APPRAISAL DISTRICT HEARING EVIDENCE PACKAGE. The appraisal district will send it to you free by mail: 1) if you file a protest and 2) if you request it.
Noticed values are not available for 2020 as of April 18, 2020.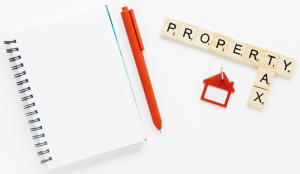 Property owners are URGED to file a property tax protest by May 15 to guarantee their right to the McLennan County Appraisal District Hearing Evidence Package. The McLennan County Appraisal District Hearing Evidence Package is FREE and available from the appraisal district. However, YOU MUST file a property tax protest to obtain your Hearing Evidence Package. It usually contains data to support a reduction in your value!
Property Owner Notification
Owners of business personal property in McLennan, Texas are warned that completing the McLennan County Appraisal District form as requested is not a good idea. It will likely cause you to pay double the correct level of property taxes. I feel so strongly about this I wrote the book (What You Need To Know About Personal Property Valuation) listed below and available on Amazon.
Owners of personal property, used for the production of income, aka business personal property, are required to "render" property annually or face a 10% penalty.
For professional assistance in preparing your business personal property tax rendition,CLICK HERE
For the authoritative book on Rendering Correctly and Protesting Personal Property Taxes:CLICK HERE
P.S. Business owners are warned not to complete the rendition form in the manner requested by the appraisal district. Doing so will roughly double your Business Personal Property (BPP) taxes. Details available via link:
Protest your McLennan County property, all of it, by May 15. The deadline is supposed to be extended. But there are no guarantees it will be.
Frequently Ask Question: Will Covid-19 or $20 Oil Impact McLennan County Property Taxes?
Short answer is NO. McLennan County Appraisal District (MCAD), for purposes of property taxes, will not consider Covid-19 or $20 oil prices, due to the January 1, 2020 valuation date. McLennan Central Appraisal District will give no relief in 2020 for either Covid-19 or $20 oil.
ENROLL TODAY In the Property Tax Protection Program™
Your property taxes will be aggressively appealed every year by the #1 property tax firm in the country. If your taxes are not reduced you PAY NOTHING, and a portion of the tax savings is the only fee you pay when your taxes are reduced! Many FREE benefits come with enrollment.